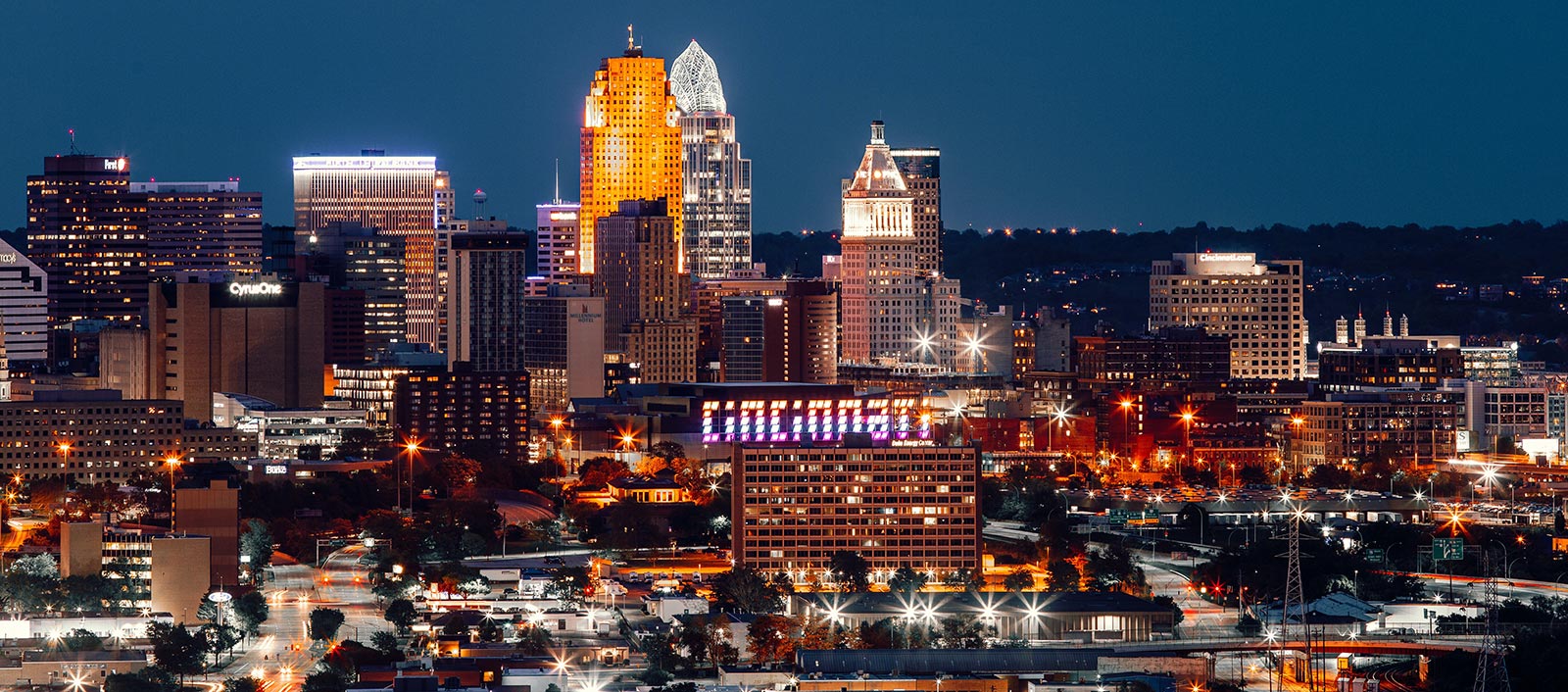 THE PERKS OF LIVING IN DOWNTOWN CINCINNATI
Want to live in the middle of it all, yet enjoy the feel of a cozy, historic neighborhood? There are many reasons to enjoy living in downtown Cincinnati: Its safety, its beauty, its recent revitalization, and its affordability (for starters). Want more reasons? We've got 'em. Downtown Cincinnati has all the heart of a small town, with the culture and amenities of any bigger city on the map. Here's what we love about living in downtown Cincinnati.
REASONS TO ENJOY LIVING IN DOWNTOWN CINCINNATI
THE AFFORDABILITY OF LIVING DOWNTOWN
It's easy to assume that you can't afford to live in the middle of it all, but downtown Cincinnati is surprisingly affordable, especially for a city its size. The average rent for a one-bedroom apartment in downtown Cincinnati is only $1,100 a month, and the average rent for a two-bedroom apartment is only $1,350 a month. Additionally, the cost of groceries and other basic necessities is relatively low in Cincinnati, and the city has a wide variety of affordable housing options. Especially when you factor in your potential transit savings—for example, if your commute is short or nonexistent—it can be quite economical to start living in downtown Cincinnati.
THE INCREDIBLE FOOD 
Downtown Cincinnati is a hub for a delectable range of foods. No matter which type of cuisine you're craving, you'll find it just a corner away in downtown Cincinnati! The Queen City is home to both award-winning fine dining experiences and iconic food trucks. (Really, it might just be a good policy to be just hungry enough to enjoy a great snack whenever you're walking around downtown Cincinnati's streets. You never know what you might find.) Some of our top recommendations for great eats include: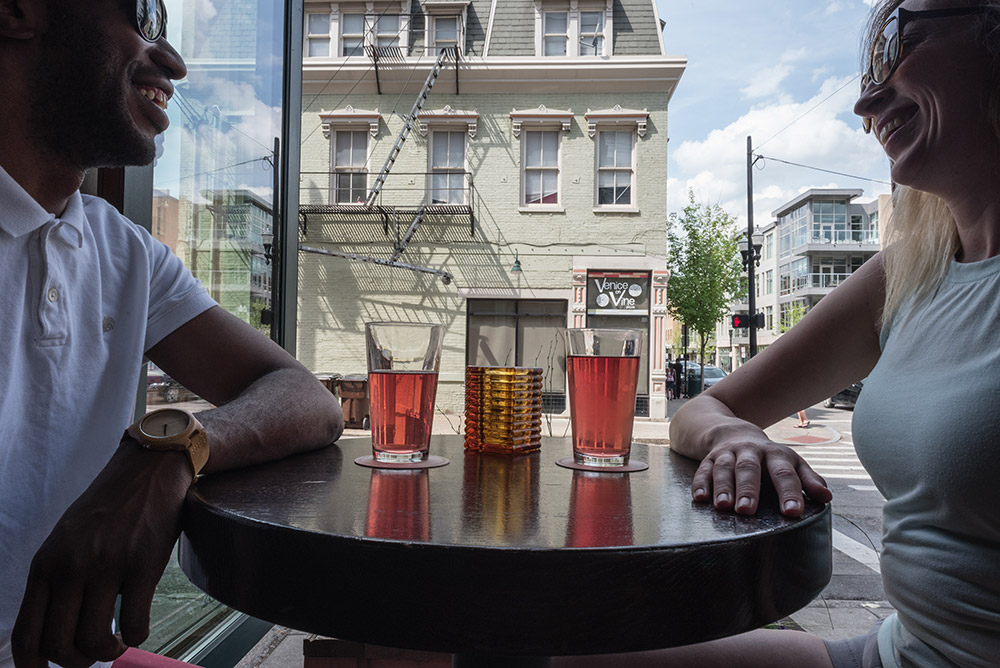 THE BEAUTIFUL PARKS
Even if you're living in downtown Cincinnati, you're never far from greenery. The amenities of the downtown area are juxtaposed neatly with several different urban parks. Here, you'll find Smale Riverfront Park, which sits on the Ohio River and contains an interactive piano and a historic carousel. You'll also have access to Washington Park, a beautiful open space perfect for large gatherings, and Piatt Park, the oldest park in Cincinnati. Whether you're looking for a place to run around with your dog or a quiet place to sit on a bench, if you're living in Downtown Cincinnati, these spots are never more than a few steps away.
THE PACKED EVENTS CALENDAR
Some say it's impossible to be bored in downtown Cincinnati. Now, we may be biased, but those people are correct. Rain or shine, winter or summer, there's always a ball game, musical event, weekend festival or community gathering happening in downtown Cincinnati. Go to a thrift market, tour a museum, see if a brewery's hosting a party or if there's a new gallery opening. Catch one of the city's iconic festivals, from the annual Cincinnati Music Festival at Smale Riverfront Park to Goettafest. You can even stay tuned with this updated list of events happening at various places around downtown Cincinnati.
THE MYRIAD TRANSIT OPTIONS
If you're living downtown in Cincinnati, it'll only take you a few minutes to get exactly where you need to be. Between the Cincinnati Streetcar, Go Metro, Cincinnati Red Bike, and easy access to the highway, you've got your pick of transport options. Because of this, Cincinnati's downtown area truly feels like an accessible city hub instead of a difficult-to-get-to, distant place. If you're interested in driving downtown from a suburb, you're in luck: Cincinnati's many parking garages make it easy to park once and enjoy everything the Queen City has to offer.
THE SPORTS LINEUP
The Reds, the Bengals, FC Cincinnati and the Cyclones: No matter what you're looking for, downtown Cincinnati has you covered. Here's a quick rundown of places to catch a great game:
THE ACCESSIBLE ENTERTAINMENT
If you're living in downtown Cincinnati, you're only ever a few minutes away from something great to do. Walk outside your front door and stroll underneath the city lights for window-shopping, people-watching and more. Walk past a show or a sporting event and you can buy a ticket and enjoy a great evening, all without having a plan. There are several live performance venues in downtown Cincinnati offering a wide variety of shows. Some of the venues include the Aronoff Center for the Arts, Music Hall, The Taft Theatre, and the Cincinnati Shakespeare Company. Additionally, the Cincinnati Symphony Orchestra and the Cincinnati Ballet often perform at Music Hall. Check out the venues' websites for upcoming shows.
THE JOGGING POSSIBILITIES 
Whether living downtown affords you the ability to walk to work every day or you make jogging down the riverfront a part of your daily routine, you'll find that the Queen City's walkability is a huge draw for those living downtown in Cincinnati. The top running loops in the downtown area center around the following Cincinnati parks and trails:
If you're interested in a long jog, check out the city's most well-known running event, the Flying Pig Marathon. The race is held annually in November and features a variety of distances, including a half-marathon, a 10K, and a marathon. The Flying Pig Marathon is one of the largest and oldest running events in the Cincinnati area, and it has been ranked as one of the best marathon races in the United States.
THE CITY LIGHTS AND THE VIEW! 
Get outside in downtown Cincinnati during magic hour and you'll witness something unforgettable. As the Queen City transitions from bustling daytime to glittering nightlife, there's something in the air that makes everyone feel alive. Perhaps it's the relatively low traffic, the historic shops, the twinkling city lights, or the sight of the sun setting over the iconic Cincinnati skyline. If you're lucky enough to be living in downtown Cincinnati, you know what we mean.