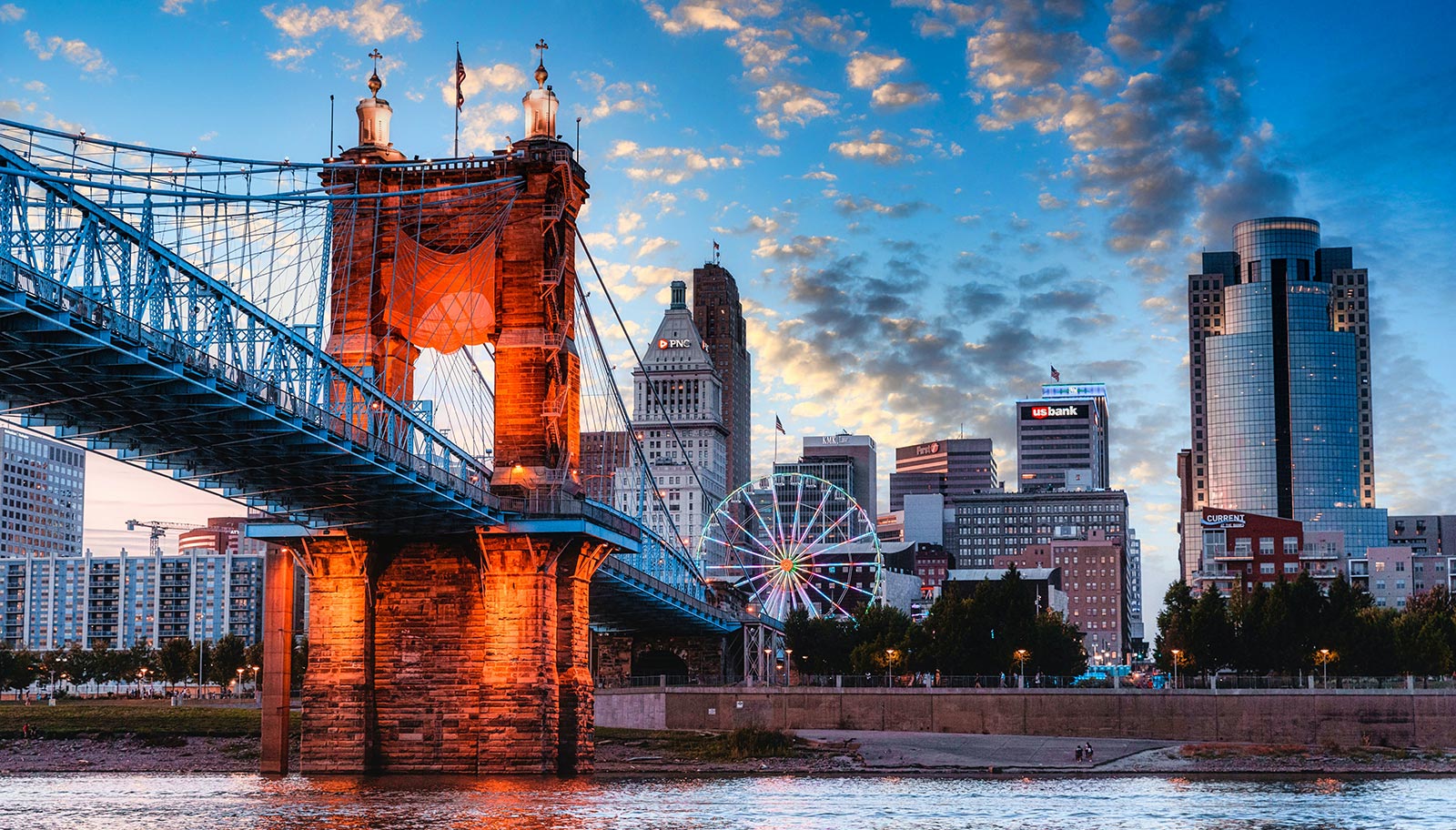 FLYING PIG MARATHON
Cincinnati has no shortage of runners. And they come out in droves every May for the Flying Pig Marathon. This popular marathon, named for Cincinnati's well-known history in the pork industry, takes over the entire downtown district, spans several bridges, and stretches through neighborhoods city-wide, making it both challenging and scenic. Thousands of people help to organize the event, cheer on runners, or run it themselves.
THE FOOD!
Cincinnati is famous for its unique and delicious food. You might have heard of Skyline, our city's signature chili restaurant, or goetta, a German twist on sausage. We've also got Graeter's ice cream, America's oldest family-owned ice-cream parlour, as well as Dewey's Pizzeria, Montgomery Inn Barbeque, Frisch's Big Boy, Holtman's Donuts, Eli's BBQ, etc. There's no shortage of great food in Cincinnati. Just follow us on Instagram and we'll make you hungry.
THE FIRST MLB TEAM
The Cincinnati Red Stockings became the first professional baseball team back in 1869, and they've been beloved by Cincinnatians ever since. The Cincinnati Reds have the honor of playing the first game at home every year, so opening day here has become an annual tradition filled with parades, parties, and eager fans.
ARCHITECTURE
What's another thing Cincinnati is famous for? Historic architecture, ranging from art deco gems to painted ladies and townhomes with dental molding. Visitors are often surprised by the volume of unique English tutors, cozy bungalows, towers, and enormous mansions that have been preserved over the years. One of these historic homes, owned by President William Howard Taft's half brother, has been turned into a museum, aptly named The Taft Museum of Art. The most common architecture found in Cincinnati is Italianate. In fact, the downtown neighborhood of Over-the-Rhine has the finest concentration of intact Italianate buildings in the U.S.
7 HILLS
Cincinnati is located in a river valley with rolling hills on every side, giving it the nickname the "City of Seven Hills." It's a historic debate as to what exactly these seven hills are. The most agreed-upon list of seven hills tends to be Mt. Lookout, Mt. Adams, Mt. Washington, Mt. Echo, Mt. Healthy, Mt. Storm, and Mt. Airy. Anyway, you get the idea. Lots of hills probably isn't what comes to mind first when you think about what Cincinnati is famous for, but they certainly do add beauty to the landscape.
BEER
The Cincinnati Region is famous for beer, which isn't surprising given that we've been brewing for over 200 years. In the 1800s, German immigrants settled in Over-the-Rhine and started brewing beer—so much beer in fact that Cincinnati came to be known as the "Beer Capital of the World." Today Cincinnati is still famous for beer and is home to over 50 breweries.