HOFBRAUHAUS
Calling all Germans, and those who love German beer! The Hofbrauhaus in Newport Kentucky, right across the river from downtown Cincinnati, is the place to visit if you love authentic German "bier," hot pretzels, and live polka music. With a great outdoor patio, an award-winning Bavarian menu, and beer brewed on-site every day, the Hofbrauhaus is hands down a Cincinnati favorite and definitely one of the top breweries in Cincinnati.

RHINEGEIST
Founded in 2013, Rhinegeist has rapidly become one of the top breweries in Cincinnati. Rhinegeist, meaning "Ghost of the Rhine," refers to Rhinegeist's location in the historic neighborhood of Over-the-Rhine. Housed in a renovated warehouse, complete with a taproom, rooftop deck, ping-pong, and cornhole, Rhinegeist is the perfect place to meet up with friends for a fun night out. They pride themselves on offering a wide selection of unique and flavorful craft beers that everyone can enjoy.
50 WEST BREWING COMPANY
Located on the east side of town, 50 West Brewing Company might be Cincinnati's top family-friendly brewery to visit. Seriously, this place has it all: volleyball pits, bike rentals, a burger bar, a beer garden, and even an ice skating rink in the winter. Locals love to drop by after kayaking the Little Miami River or after biking and running the nearby trails. Grab your kids and head to 50 West for a family night out.
MADTREE BREWERY
It's a well-known fact that Madtree Brewery is a young adult magnet. Founded in 2013, Madtree was an instant hit with its broad variety of tasty craft beers, not to mention the mouth-watering pizza and wings. Located in the neighborhood of Oakley, just a short drive from downtown, Madtree offers a huge taproom, beer garden, outdoor patio, and private event space.
TAFT'S ALE HOUSE
Taft's Ale House is certainly one of the top breweries to visit in Cincinnati. In fact, it's probably the most unique brewery you'll ever visit. This alehouse is located in a three-story renovated Protestant church from the 1850s and named after President William Howard Taft, a Cincinnati native. Taft's Ale House is known for its fun atmosphere, excellent beer choice, and great space. Taft's Ale House is a short walk from downtown Cincinnati making it a great place to stop if you are visiting the downtown area. Just make sure to get there early before it gets packed!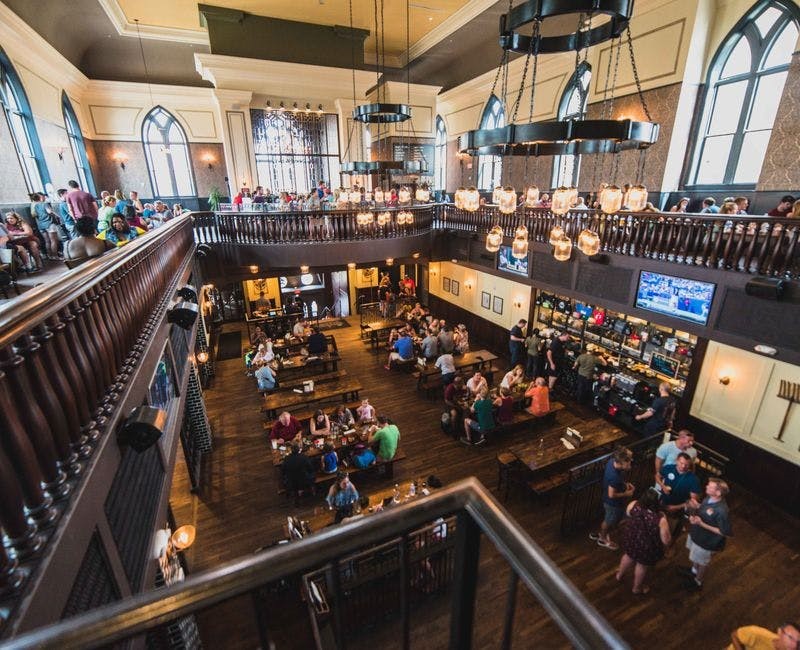 LITTLE MIAMI BREWING COMPANY
If you're looking for a more relaxed setting, check out Little Miami Brewing Company. Situated right next to the Little Miami River about 20 minutes east of downtown Cincinnati, this warm and friendly brewery attracts crowds of locals.  Little Miami Brewing Company offers a fine selection of fresh-tasting beer, as well as their famous brick oven pizza. Sit outside by a fire pit with a beautiful view of the river and wave to the bikers and kayakers passing by.
BRAXTON BREWING COMPANY
Hop across the river into Northern Kentucky and you'll find Braxton Brewing Company, a Covington Kentucky favorite. With its eclectic and fun bar scene, and light and refreshing selection of craft beer, Braxton is a top brewery to visit. Grab your friends, a date, or even your dog, and enjoy the beautiful rooftop view of the Ohio River and downtown Cincinnati.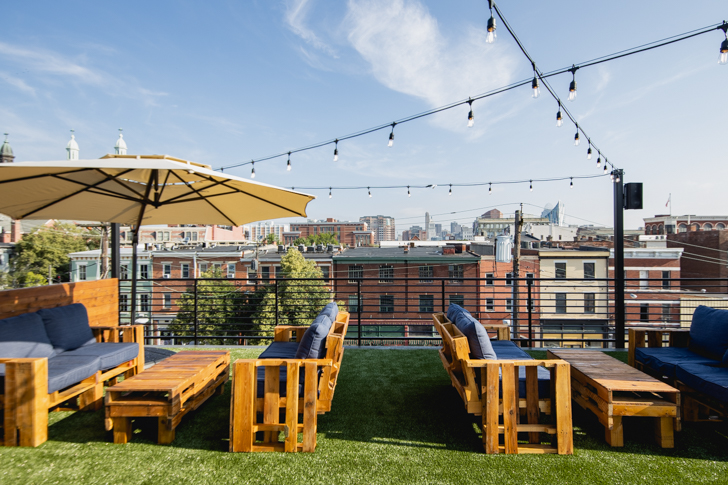 BIG ASH BREWING
Venture east of downtown and you'll find Big Ash Brewing, a huge brewery that features craft beer and live music nights. Big Ash is known in particular for their self-serve tap selection where you can sample a huge variety of craft beers. Aside from beer, they also offer delicious salads, cocktails, and signature pizzas. With a huge open and airy space that extends onto an outdoor patio, Big Ash is the perfect place to bring a crowd of friends.