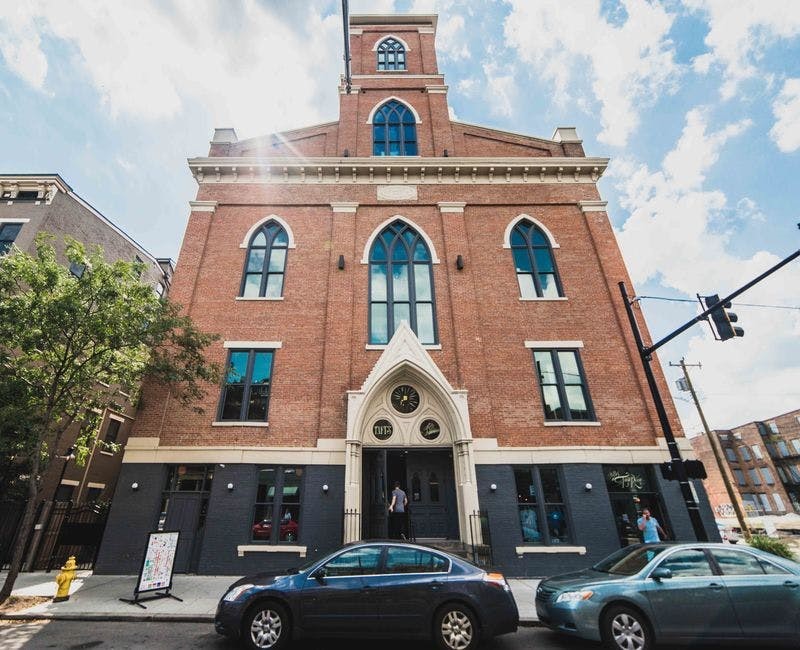 The Cincinnati region is a beer town, and its reputation for making good beer is growing.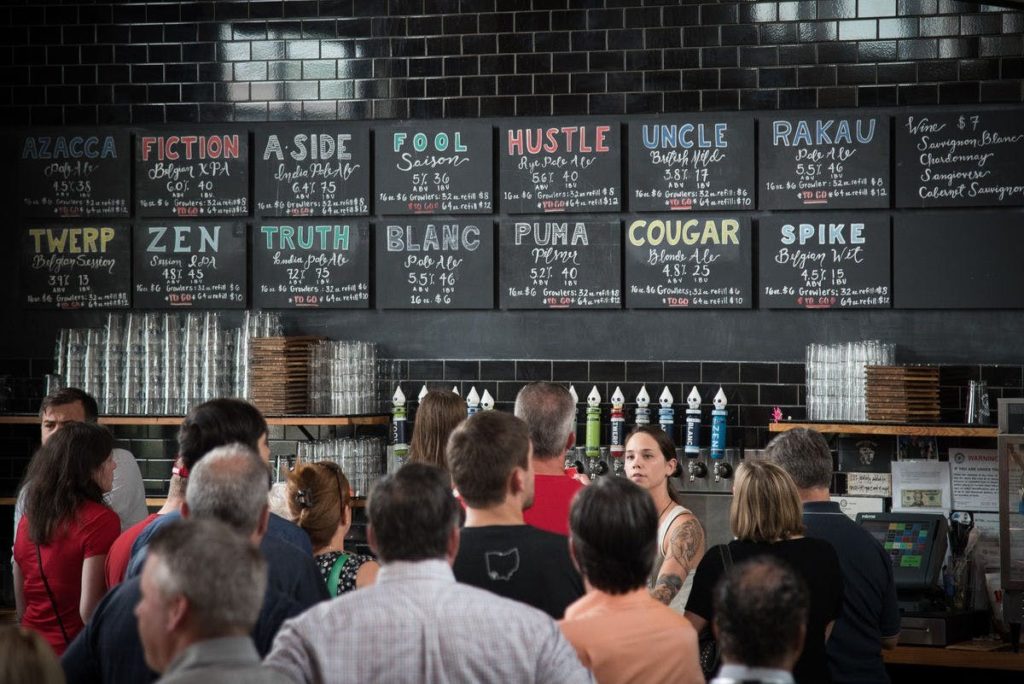 Cincinnati's budding beer tourism industry, an ever-expanding slate of neighborhood breweries, and the reach of the region's largest craft brewers are making waves in the national beer scene.
A History of Brewing
Beer has a strong presence in the Cincinnati's history, thanks to the strong German influence in the city. But in the last five years, as the craft beer market has boomed nationally, beer has become a vital part of Cincinnati's present and future, too. Instead of people talking about how their great-uncle or grandfather once bottled beers in Over-The-Rhine, breweries like Rhinegeist are hiring dozens of people, and it seems like a new brewery pops up nearly every month.
More than three dozen craft brewing companies are operating across Greater Cincinnati.
Beer tourism businesses, such as Craft Beer Connection, and American Legacy Tours are booked solid. The Brewing Heritage Trail, celebrating the past and present of Cincinnati brewing, is attracting grant dollars and national attention. Cincinnati beers are winning national awards, and breweries like Rhinegeist and MadTree are tapping into new markets.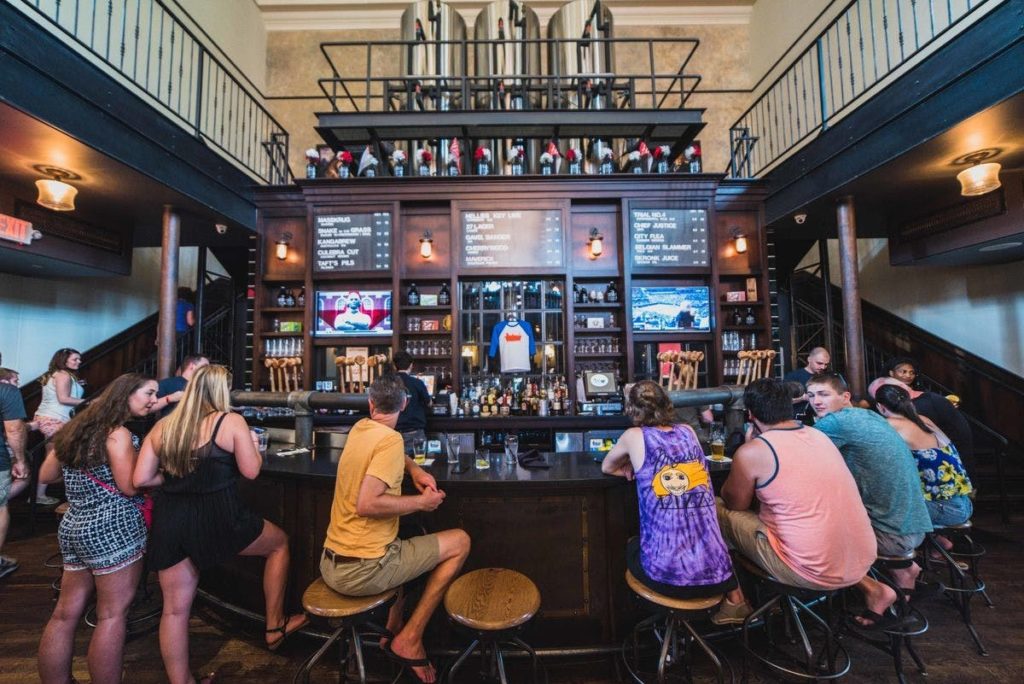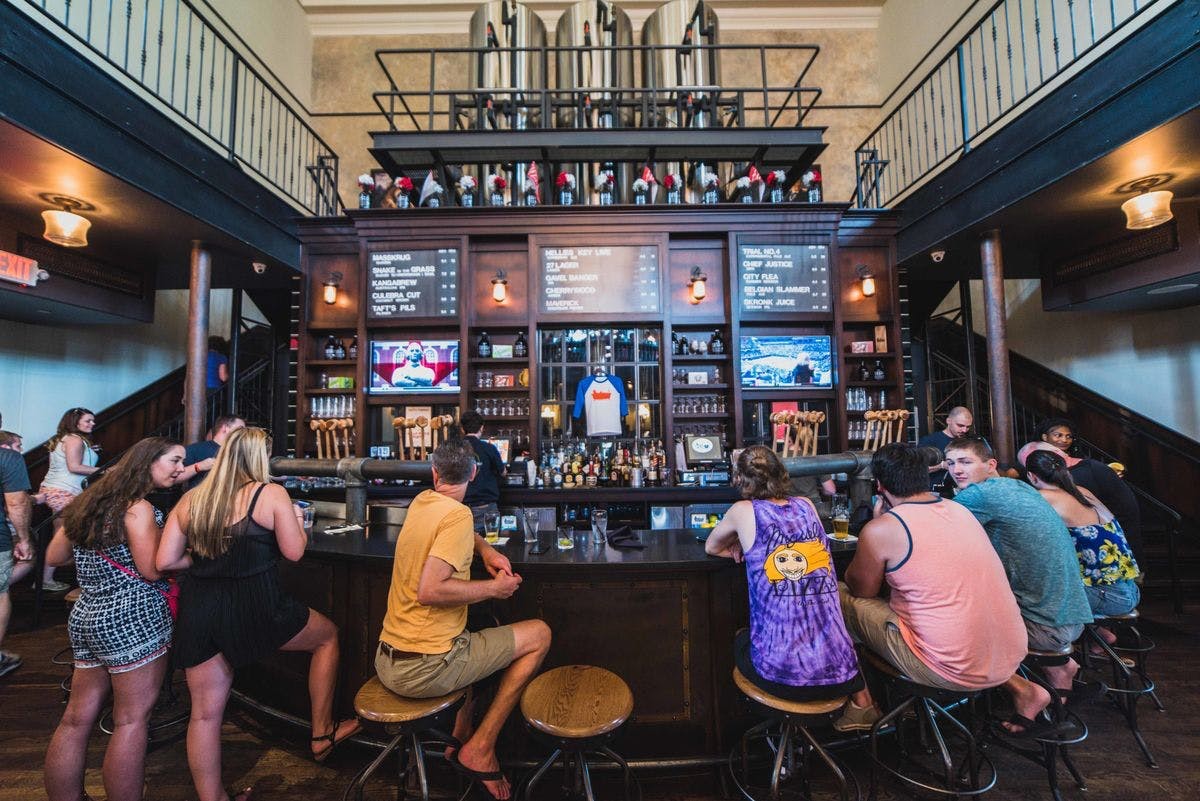 Local Breweries Making Big Moves
It's a big change from even 2014 when Bryant Goulding and Bob Bonder founded Rhinegeist. Goulding came from the California craft beer scene, which already was booming, and friends and colleagues wondered why he'd leave it to resurrect a brewery in Cincinnati.
"Now, when I go to (brewing) conferences, Cincinnati is a thing," Goulding said. "People are name-dropping Rhinegeist and MadTree and others. They know great beer is made here."
Rhinegeist already is distributing in Ohio, Kentucky, Indiana, and Massachusetts, and most recently Pittsburgh. In the last year, Rhinegeist has expanded its payroll from 50 to more than 200 employees.
Meanwhile, MadTree, which opened six months before Rhinegeist, opened a new, much larger brewing facility and taproom in Oakley. The expansion will allow the company to send beer into Northeast Ohio.
And the new taproom — well, at the February grand opening, MadTree actually ran out of beer. Their customers drained every last keg — 385, which is more than 47,000 pints.
A Thirsty Town
"Cincinnati is a very thirsty town that has quickly embraced all the great breweries in town," said MadTree co-founder Mike Stuart. "We knew we would have a lot of people at the grand opening, but we were pretty blown away by the response."
Expansions from the likes of MadTree, Rhinegeist and Taft's Ale House hint at the potential for Cincinnati's beer scene to gain broader national appeal, according to Ben Keene, who runs Beer Advocate, a website dedicated to craft beer. Taft's Ale House was one of the site's new breweries to watch last year, and Fifty West Brewing Co. picked up a bronze medal at last year's Great American Beer Festival.
With more than 5,000 breweries around the country vying for attention, tap handles, and shelf space, Keene said it is difficult for any one beer company or one city to stand out.
"Time will tell," Keene said. "(T)here does seem to be a great deal of energy in Cincinnati. Since many of the beer establishments are so new, I can honestly say that further growth is likely — if not certain."
At least within the region, the growth is evident. Older breweries like Listermann Brewing Co. are expanding and renovating their taprooms, and the draft lists at local bars and restaurants get longer and longer as more Cincinnati's neighborhoods get their own brewery.
MadTree wasn't even the only brewing company to run out of beer in February. Eager customers in College Hill also drank Brink Brewing dry at its grand opening.
Interesting beer, new flavors, served as fresh as possible
Interesting beer, new flavors, served as fresh as possible — these are the things that most craft brewers are passionate about. And for many of Greater Cincinnati's brewing companies, that means the goal is not to expand into as many markets as possible. Instead, places like Darkness Brewing in Bellevue, Ky., are looking to be really great neighborhood breweries.
"The bulk of our customers are from our own little community," said Darkness founder Ron Sanders. "We try to be a fun environment. We're going after more than just beer."
Darkness regularly has art classes and live music in its taproom, and food trucks outside so people can grab a bite to eat with their beer. Sanders said the goal is to be a gathering place for the community, and it's a strategy other breweries, including Listermann and Braxton Brewing Co., also are using.
Larger brewers sending beer out into new markets and big events such as the 2015 Major League Baseball All-Star Game draw attention to Cincinnati's craft brewing scene. Great American Ballpark routinely is listed as one of the best in the country for craft beer.
But it's the variety of breweries — large and small — across Greater Cincinnati that keep the region's beer scene growing.
"I'd use the words vibrant and fantastic," Goulding said. "We compete on quality and innovation. It's not cutthroat. We all drink each other's beer and appreciate the work."
Published August 3, 2017
Hillary Copsey is a writer and editor enjoying all the exhibits, music, libraries and restaurants Cincinnati has to offer. Follow @HillaryCopsey on Twitter and Instagram.