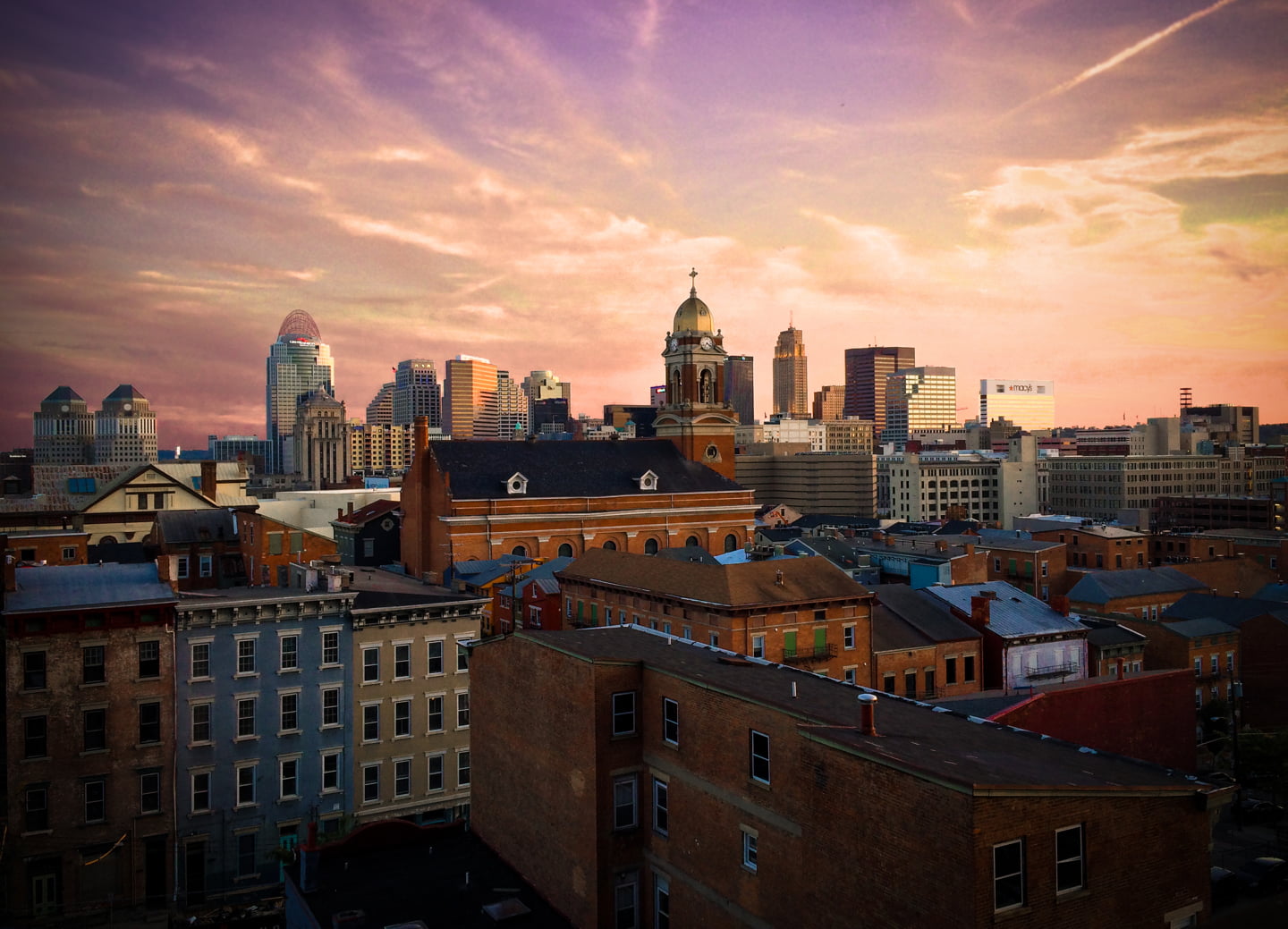 The program, a collaboration between City Gospel Mission and 3CDC, presents a "positive alternative to panhandling" and provides people experiencing housing insecurity with stable work opportunities.
Homelessness and hopelessness go hand in hand. But some Cincinnati organizations are working to combat part of the problem: lack of employment, and the sense of isolation and despair that it creates.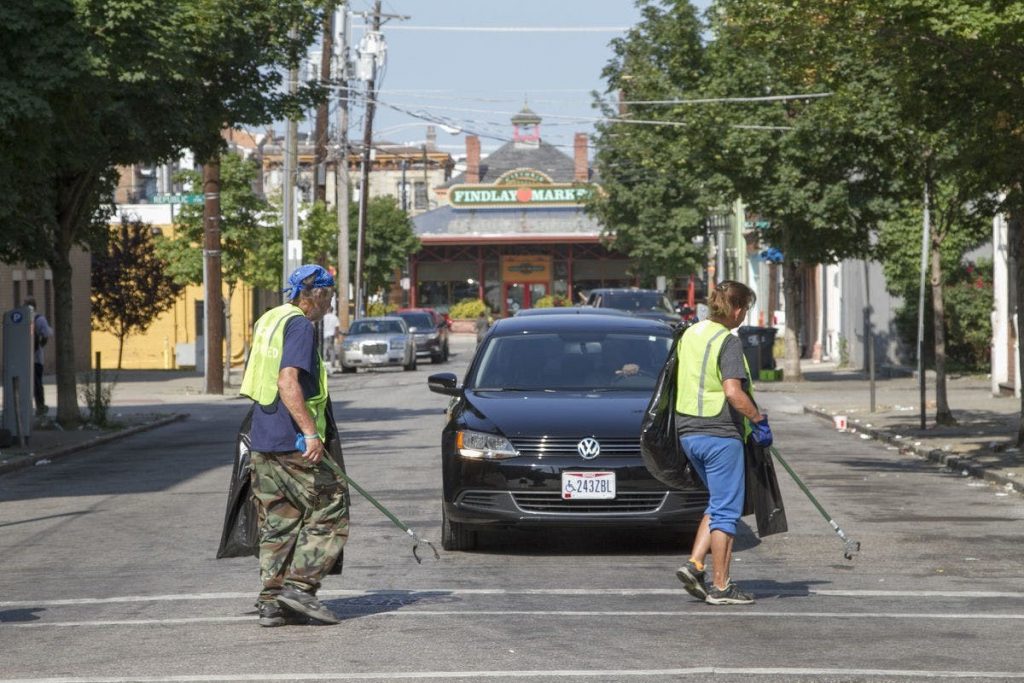 The Jobs Van is designed to lift people out of poverty, one day and one job at a time. Four days a week, the Jobs Van offers free pickups around the region starting at 8:30 a.m., taking participants to job sites where they can sign up for a day's work contributing to community beautification. The program pays $9/hr cash at the end of each shift and includes lunch. The idea is that anyone who wants to work should have access to dignified labor that pays a minimum wage (or in this case, slightly more).
According to Joe Rudemiller, 3CDC Vice President, Marketing & Communications, the program's first year was a success. "In the first year alone," Rudemiller says, "we helped 34 individuals secure permanent housing and 16 people find full-time employment." The Jobs Van also collected more than 5,000 bags of trash that first year, across more than 600 miles of city roads.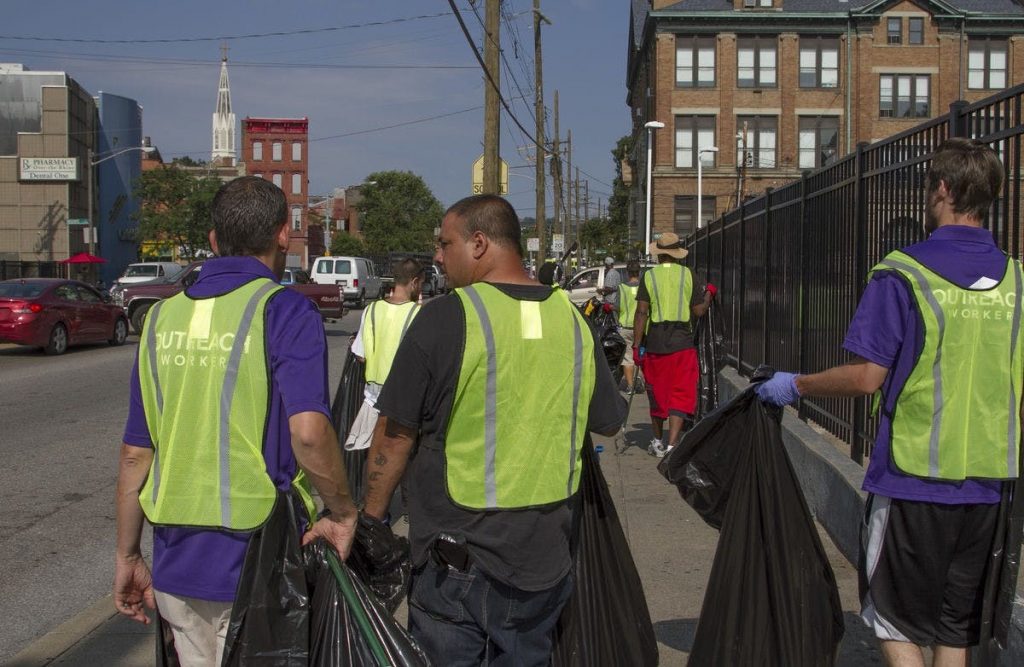 One local woman, Lori Gilbert, experienced a dramatic life change after she made contact with the Jobs Van. "I was struggling with active addiction for a few years, which eventually made me lose where I was living," she says. "I was homeless. I never thought that would happen to me, especially at my age." But after a stint with the Jobs Van, Gilbert not only obtained stable housing and began addiction treatment, but she also secured full-time employment as none other than a 3CDC Ambassador. In October she celebrated a year of sobriety.
"The Jobs Van was a big boost mentally for me, the sense of worth it gave me," she says. "It makes you feel like a human being, even though you're out there on the streets."
For many like Gilbert, the program provides more than money, important though that may be. Participants also get access to necessary public services and the sense of accomplishment that comes with a job well done. These improvements–both to their physical and emotional well-being–provide a foundation for lasting change, and can be the start of a true intervention for a community member in need.