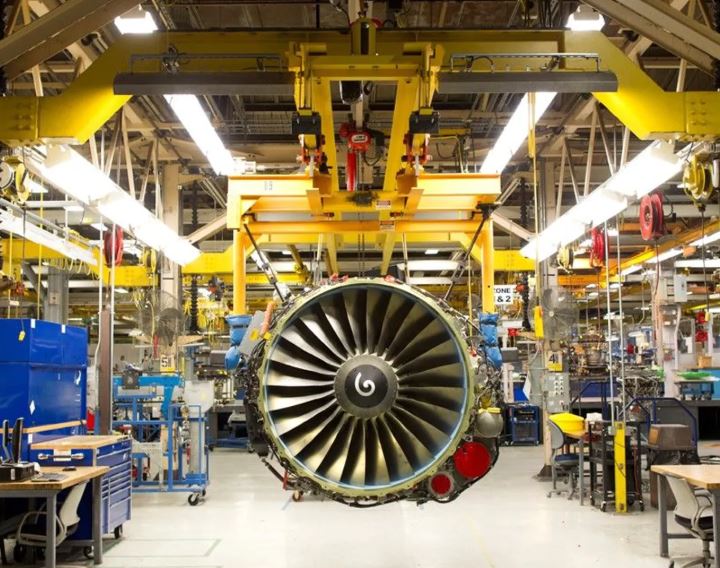 The next generation of trade professionals is training up right here.
Google "trade labor" and your search will auto-fill "trade labor shortage." That's because a lack of trained trade industry pros is a national problem–many are even calling it a crisis. From HVAC to chemical engineering to machining, every sector of manufacturing, technology, and engineering is hurting for qualified workers. This, even though many skilled trade jobs–particularly as laborers move into leadership positions–are dependable and high-paying. The broader impact of this skills gap is alarmingly clear: Cities that were built on manufacturing and production are failing to thrive without a strong talent pool. Many are fighting for their lives.
But the story in the Cincinnati Region is pacing for a different ending. We have an array of nontraditional education options, from high school vocational-technical training labs and STEAM academies to college degree and licensing programs. The Region also serves thousands of working professionals looking to skill-up or start fresh. Each year, these schools turn out thousands of newly minted professionals ready to enter the trade labor workforce. Better still: Their curriculum allows them to plug in to our professional manufacturing community at nearly every stage of their education, building reliable career pathways for students and sustainable talent pipelines for businesses.
We chose to profile four local educational centers, from legacy institutions evolving to fit the times to dynamic up-and-comers ready to take on new industry needs. Each illustrates how the Cincinnati Region is well-positioned to fill the trade labor gap.
Great Oaks Career Campuses
The original name of high school career training in the Cincinnati Region, Great Oaks began in the early 1970s as a collaborative county-wide solution to a familiar national problem: As more high school students moved on to university programs than ever before, trade industries saw shrinking numbers of trained workers. Ohio's state government responding by creating vocational districts, which would provide career training options to high school students. Eventually, these disparate programs came together under one name: Great Oaks.
Welding at Great Oaks Career CampusesPrecision Engineering at Great OaksCommmercial & Residential Electricity at Great Oaks
Now a four-campus system serving more than 2,000 square-miles in Hamilton County, Great Oaks offers career and technical training, and is one of the largest such districts in the country. Students choose from dozens of specialties, including Industrial Diesel Mechanics, Aviation Mechanics, Heating, Ventilating, and Air Conditioning, Engineering Technologies and Robotics, and Welding. greatoaks.com
Ignite Institute at Roebling Innovation Center
Brand new as of the 2019-2020 academic year, Ignite Institute at Roebling Innovation Center is housed in Toyota's former Quality & Production Engineering Laboratory, a 183,000 square-foot building on 22 acres of green space in Erlanger, Kentucky. The company gifted the facility to Boone County schools, which used a $6.8 million Work Ready Skills Initiative grant to convert the former manufacturing building into Ignite Institute, a sprawling STEAM-based education center for Boone and Kenton County students in grades 9-12.
The resulting campus is part factory floor, part work space, all classroom, supporting individual academies like Biomedical Sciences, Computer Sciences, and Engineering. Each academy operates on a cohort model, with its own set of teachers working to intersect their disciplines–Math, English, Social Studies, etc.–with the students' career interests. For example, Engineering Academy Social Studies teacher Joe Dees integrates engineering concepts into his Social Studies and History curriculum by working with students to study ancient building techniques.
Students at Ignite can also take dual classes online from local schools like Gateway Community and Technical College and Thomas More College to earn credits towards an eventual college degree. kenton.k12.ky.us/kcait/Content2/24818
Cincinnati State
Now in its 50th year in the Cincinnati Region, Cincinnati State has been the leading local name in co-operative education since it began operations as the Cincinnati Technical Institute in 1969. In the early 1990s, Cincinnati State expanded to a community college model, eventually branching out to four campuses with offerings like Public Safety and Culinary Arts (at the esteemed Midwest Culinary Institute).
Now, you can study a wide range of subjects at Cincinnati State, covering everything from Addiction Studies to Graphic Design to Sustainable Horticulture. But technical instruction is in the school's DNA, and Cincinnati State offers longstanding programs like Engineering and Manufacturing, which grants associate's degrees and certificates in fields like Industrial Electrical Maintenance, Environmental Engineering Technology, Civil Engineering Technology, Aviation Maintenance, and Advanced Surveying. cincinnatistate.edu
Gateway Community & Technical College
If it can be built, fixed, or maintained, Gateway will teach it. This three-campus community college system in Northern Kentucky has a broad portfolio of programs covering everything from Business Administration Systems to Supply Chain Management. But they've doubled down on their STEAM-adjacent fields with the Work Ready Kentucky scholarship, which offers 60 credits of free tuition in healthcare, manufacturing, construction/trades, logistics, business or IT to any student who has not already completed an associate's or bachelor's degree.
Choose from programs like Computerized Manufacturing & Machining, Industrial Maintenance Technology, and Manufacturing Engineering Technology. Or check out the Energy Technologies program, which trains students in alternative energy sources like solar, wind, geothermal and biofuel technologies. And the Ford ASSET Automotive Technology gives students the training upgrade needed to work with today's high-tech cars. Gateway is a one-stop shop for hands-on career training, offering certifications and associate's degrees for students at all levels of their professional lives. gateway.kctcs.edu
Written by Amy Brownlee.