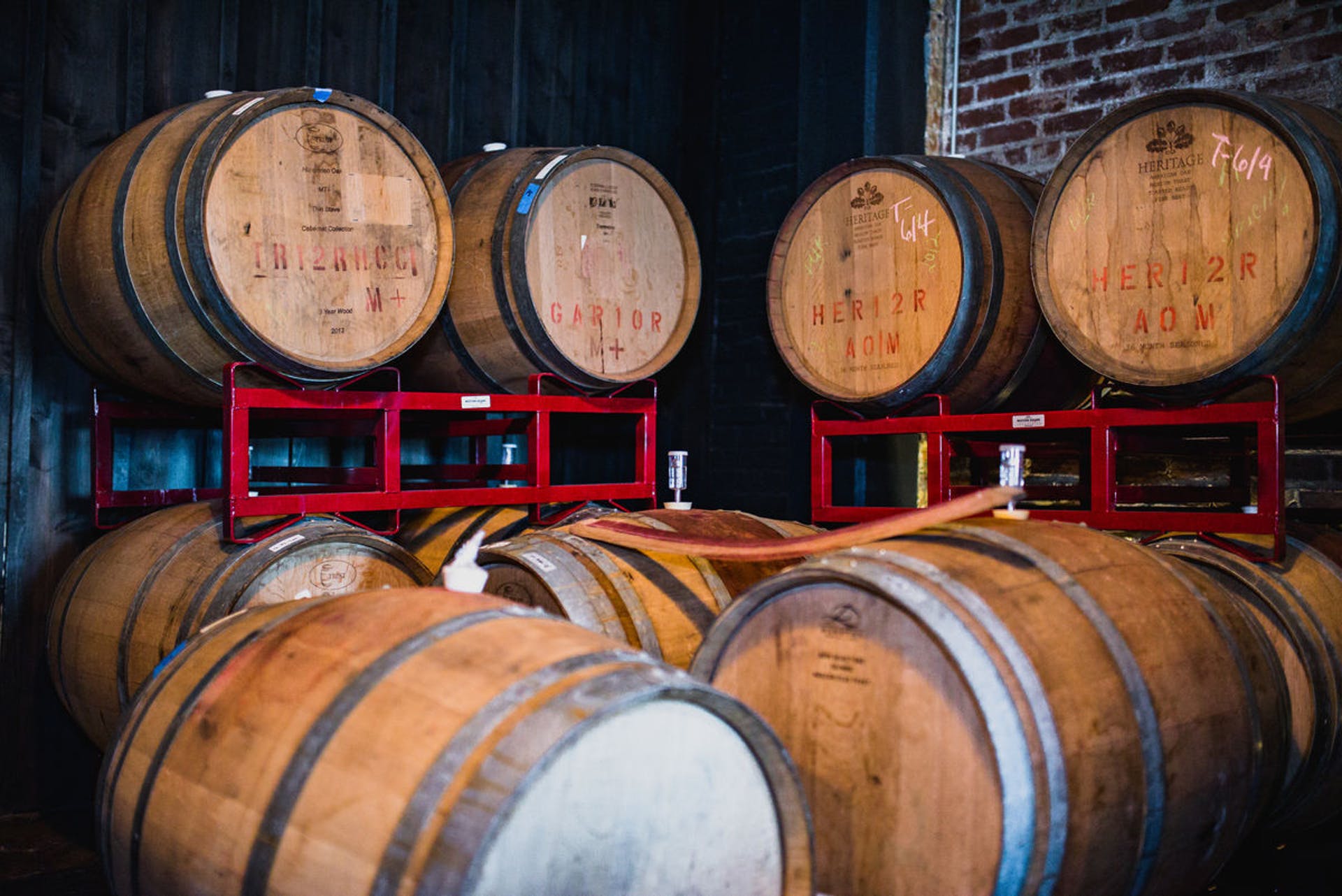 A little-known fact: Cincinnati was once the wine-making capital of the nation.
Cincinnati, the Original Napa Valley
During the 1800s, Cincinnati became a very well-populated area with an influx of German immigrants who brought their knowledge of wine-producing.
During this same time, Nicholas Longworth, a wealthy banker from New Jersey arrived in the region region with an avid interest in horticulture and the potential of the Ohio River Valley for the Catawba grape. Not only did the Ohio River make for a fertile place to grow, but the hills of the Queen City, filled with limestone, make the perfect topography for vine roots to grow deep. From 1840s through the 1860s, with more vines planted in the Cincinnati area than anywhere else in the country, our city was producing more wine than any other region. Cincinnati was the Napa Valley of the time!
In his 1854, poet Henry Wadsworth Longfellow penned the poem Ode to Catawba, to praise Longfellow's winemaking. It was also in this poem that the phrase the Queen City of the West was first said, earning Cincinnati the nickname Queen City.
Today, Kate MacDonald, owner of Skeleton Root Wine Makers in northern Over-the-Rhine, is bringing that rich wine-making history back to our city.
Skeleton Root's Roots
During MacDonald's engineering career with GE, she found herself falling in love with wine. MacDonald says she has always had a love for Cincinnati, its history, and "the story this place has." So, as she learned more about wine, it was inevitable that she'd discover the history of wine-making in her city, leading to an even deeper passion for both the city and it's roots in wine.
MacDonald's wine hobby eventually turned to an obsession. She stepped away from her corporate role and headed to California to work in the industry, with the plan to bring what she learned back to Ohio. "I wanted to do things differently," she says. "Most people wouldn't think to put a winery in Cincinnati. People think wine can't grow here, but, obviously from our history, that's actually not true. We wanted to help uncover that story and demonstrate that really cool, high-quality wine can be made here."
And since opening Skeleton Root in 2014, MacDonald and her partner have been doing just that.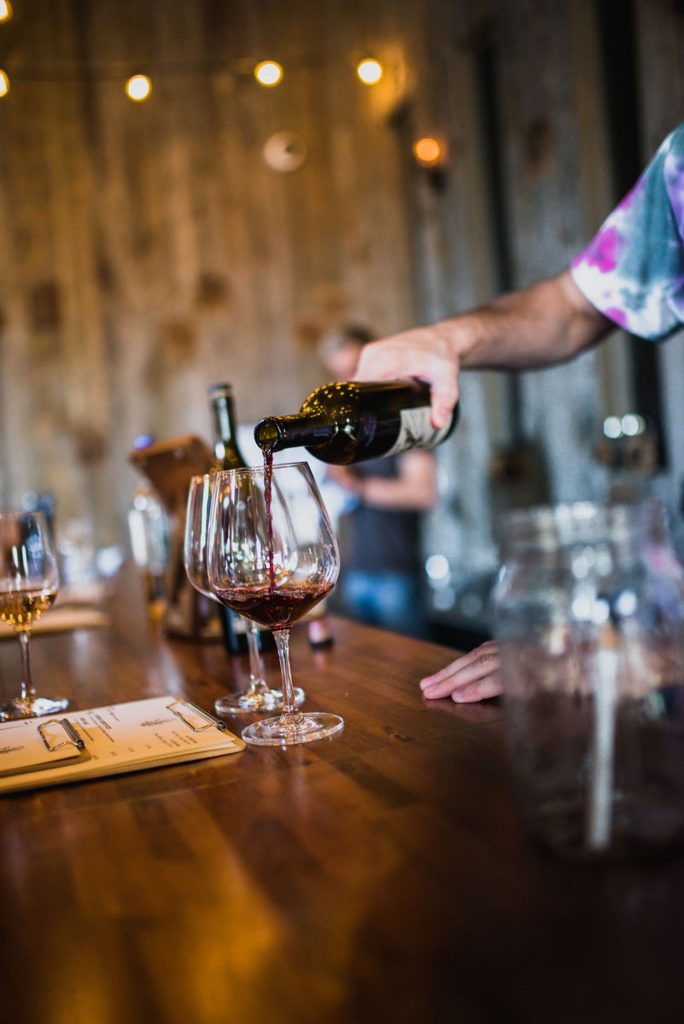 Creating A Community
MacDonald wanted to break the mold of what wineries typically are. One might think of a stereotypical, belly up to the bar winery experience in which you'd participate in a tasting and possibly tour the surrounding vineyards. But MacDonald had something different in mind. "We wanted to create a space that could be a part of people's daily lives," she says. "Somewhere they wouldn't want to come just once a year, but instead once a week or even more often." It was always a priority of MacDonald's vision for Skeleton Root to be be a space where members of the community could come and relax, learn about wine, and commune with one another.
Located in the northern part of downtown Cincinnati in its Over-the-Rhine neighborhood, MacDonald chose the location for Skeleton Root strategically. This part of the neighborhood used to be referred to as Northern Row, or Northern Liberties. Being technically outside of the city limits, at the time, it was actually the first suburb of Cincinnati. MacDonald was particularly drawn to this neighborhood for a few reasons: One is the community development currently unfolding in northern OTR. "There is a lot of revitalization happening up here that consists of a lot of people like ourselves who are working on projects without developers." Second is the buildings themselves. This area of the city used to be home to city's thriving brewing past, along with furniture makers and distillers, so the buildings are very industrial, a necessity for Skeleton Root since all of their wine is made on site.
So far, MacDonald says she and her team have received an incredible amount of interest and support from the community. "They're the reason we're here!" she exclaims. "It is so exciting to be a part of growing this community and see people move back to this area. All of these old buildings are coming back to life. The streetcar is a block and a half from our doorstep. It's really neat to see the space come alive, meet other folks in the neighborhood, and come together around wine. That's the vision we had!"
The industrial space features a tasting room (or as Macdonald call it "The Wine House") with long communal tables and living room-style lounging spaces.
At Skeleton Root, it's possible to taste the roots of Cincinnati's past and feel the energy of the future – all in one glass of wine.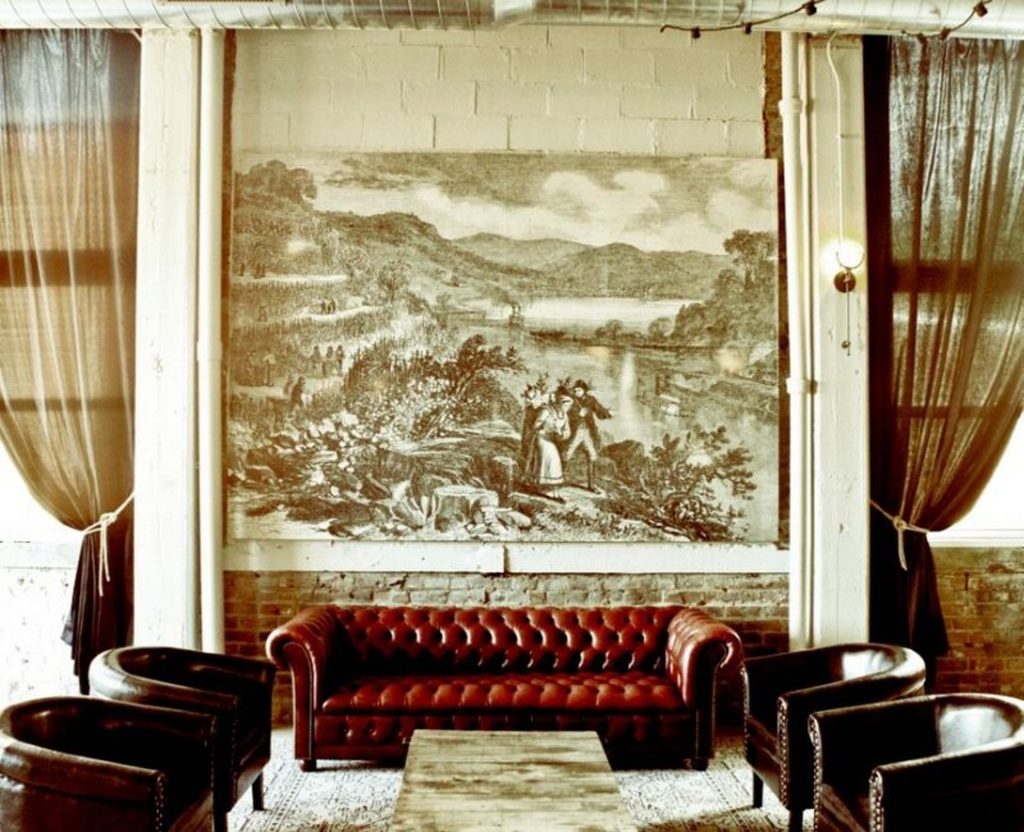 So What Happened to Cincinnati's Napa Valley, Anyway?
At one time, Mount Ida, which is now the hilly Cincinnati neighborhood of Mt. Adams above the downtown area, was covered in beautiful, lush grape vines. But toward the end of the 1800s, a perfect storm of several circumstances led to the downfall of Cincinnati's booming wine industry. Cincinnati's most prominent wine-maker, Nicholas Longworth, passed away in 1863, which took a toll on manufacturing. This was the same time the Civil War was going on, which led to a labor shortage (grape-growing is not easy and requires a great deal of manpower!). Additionally, the vineyards experienced some dismal weather conditions in the early 1860s.
On top of all of that, the temperance movement followed by Prohibition pushed alcohol levels lower, and wine simply fell out of fashion in the region. After Prohibition ended and climate conditions returned to their former favor, the region's wine-making industry was never brought back to life and it's vineyards were replaced with buildings and roads.
A mural at Skeleton Root depicts the heyday of Longworth's vineyards as recorded in Harper's Weekly in 1858.
Skeleton Root open Thursday – Sunday and is located at 38 West McMicken St., located one block north of Findlay market and the final stop of the Cincinnati Bell Connector streetcar. For more on Skeleton Root, visit the website and follow them on Facebook for upcoming events.
Abigail Davidson is a writer and entrepreneur who loves Cincinnati. You can visit her at abigailrdavidson.com or say hi on Instagram at @abigailRdavidson.