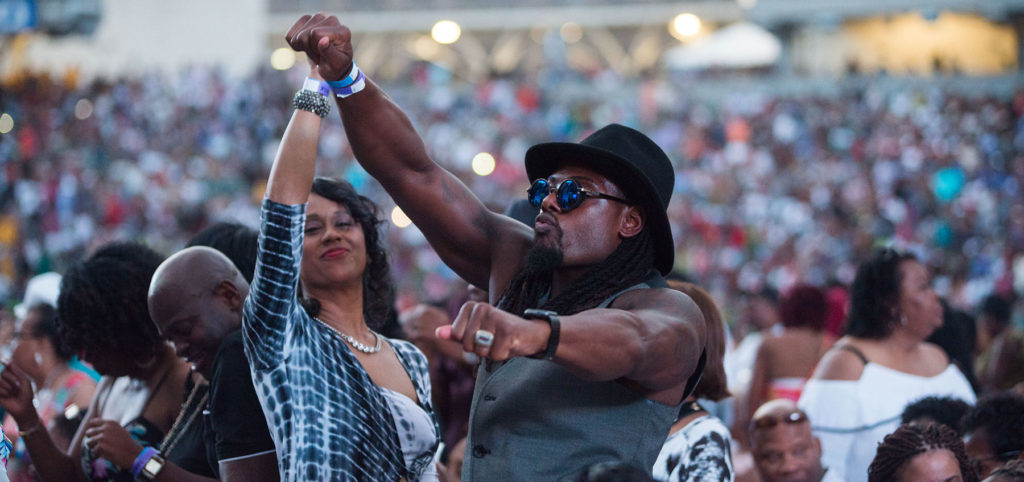 Ready to catch some tunes? Meet us at these great Cincinnati music venues, from our historic opera house to our favorite hole in the wall.
MUSIC HALL
If you're an appreciator of classical music, you have to visit the historic landmark, Music Hall, located in the heart of downtown Cincinnati and home to the nationally recognized Cincinnati Symphony Orchestra. Allow yourself to be swept away by the stunning architecture of the building and the beautiful pieces of classical music. Attend a performance by Cincinnati POPs, a Grammy award-winning orchestra that loves to play well-known songs from movie soundtracks.
RIVERBEND MUSIC CENTER
The largest outdoor amphitheater in Cincinnati, Riverbend Music Center is a favorite in the summertime. Located right next to Coney Island water park, on the banks of the Ohio River, this music venue has hosted countless famous artists and bands including Ella Fitzgerald, the Dave Matthews Band, Sting, and Jimmy Buffet, who has played at Riverbend every year since 1988. If you're a fan of large outdoor performances, Riverbend is the perfect place to catch some live music in Cincinnati.
THE ANDREW J. BRADY MUSIC CENTER
Located on the banks of the Ohio River, The Andrew J. Brady Music Center offers an indoor amphitheater and an outdoor stage and lawn. One of the newest music venues in Cincinnati, the Brady Center hosts a wide variety of musical performances from some of the best musicians and bands in the world. The venue is a short walk to The Banks, an entertainment complex with lots of places to eat, drink, and have fun. If you're looking for a fairly intimate place to catch some live music in Cincinnati, the Brady Center will not disappoint.
MEGACORP PAVILION
Located just across the river in Newport, Kentucky, the MegaCorp Pavilion has become known as one of "THE" places to see a great musical performance. Offering indoor and outdoor stages, MegaCorp hosts over 180 events a year. If you're looking to see an awesome show with 7,000 of your closest friends, check it out!
BOGART'S
Bogart's has been everything from a vaudeville theater, to a restaurant, to a movie theater. In 1980, Bogart's underwent renovation and became a music venue for local, national, and international performers. With a capacity of 1,500 people, several stories, a balcony, and 6 bars, Bogart's is a Cincinnati staple that is well-known in the music circle. If you're looking for a welcoming and energetic venue for a fun night out, Bogart's is a great choice.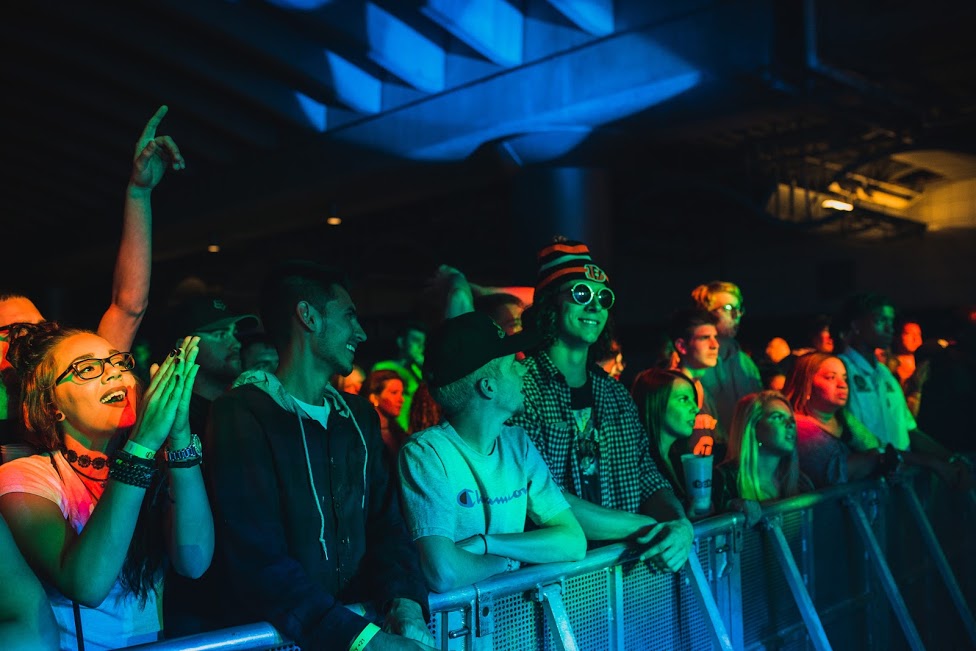 THE LUDLOW GARAGE
The Ludlow Garage is a great place to catch a live show, and it's also Cincinnati's go-to gastropub, serving delicious burgers and cocktails. Originally an automobile shop, it was transformed into a music venue that seats 500, with shows several nights a week. Since its start in the 1970s, The Ludlow Garage has been hosting prominent artists and bands, and it even served as the backdrop for The Allman Brothers Band's live album Live at Ludlow Garage: 1970.
THE BLIND LEMON
Located in Mt. Adams, The Blind Lemon has been a Cincinnati icon for over 60 years. At the front entrance is a neon sign reading "The Garden is Open." To enter, you must follow a narrow brick alleyway that leads to a courtyard filled with greenery, firepits, and an indoor bar area. Offering live music 7 nights a week, the Blind Lemon is a quaint and charming place to relax.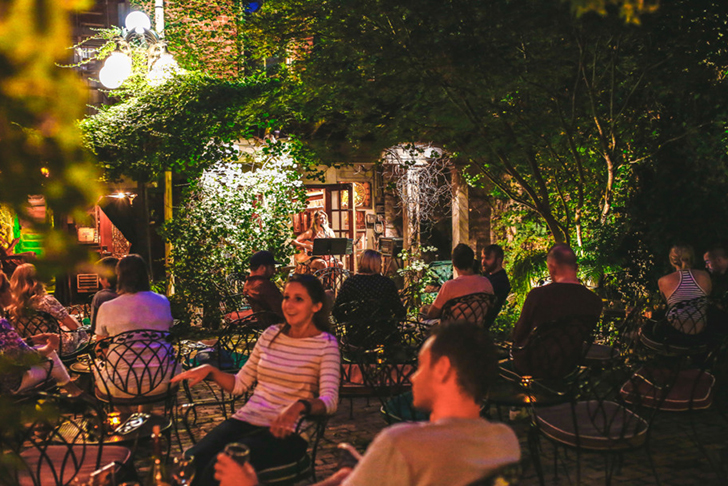 SOUTHGATE HOUSE REVIVAL
Located in a renovated historic church, Southgate House Revival is known for its fantastic acoustics and huge stained glass window. This music venue includes a fully stocked bar, tables and chairs to relax, an open space for dancing, and 3 separate rooms for shows: The Sanctuary, The Lounge, and The Revival Room. Each week you're sure to catch an open mic night, a small act, and a mix of fun bands and artists, all for an affordable price. Grab dinner at Newport on the Levee, just a few blocks away, before heading to the show.