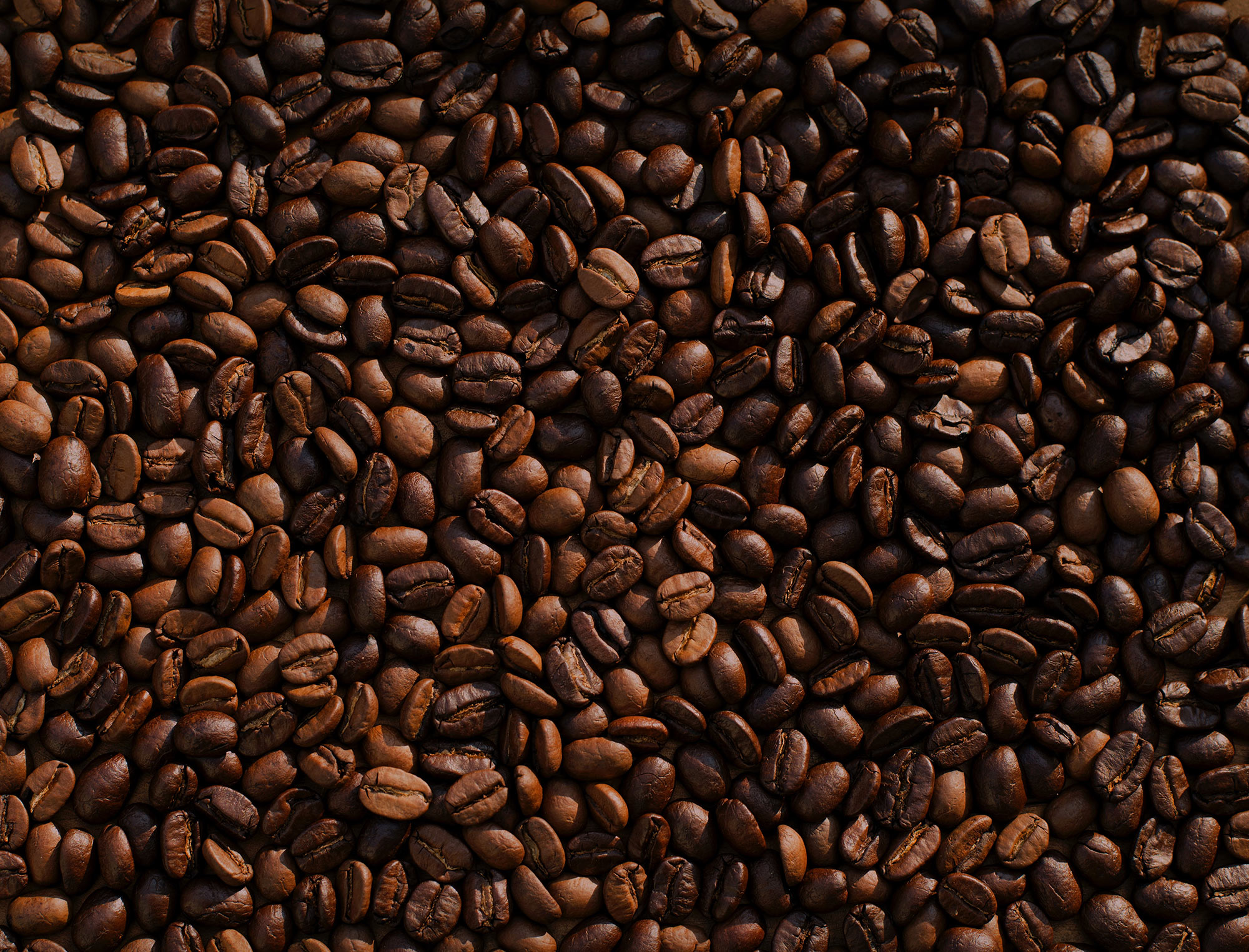 ENJOY A BREW AT CINCINNATI COFFEE SHOPS
Fancy a cup of joe or a quick snack? From unique coffee shops in Downtown Cincinnati to local Cincinnati coffee roasters that will grind your beans before your eyes, the Queen City's got what you need. Check out these Cincinnati coffee shops for incredible local flavors and delicious must-have treats.
THE BEST CINCINNATI COFFEE SHOPS AND CAFES
TRY CINCINNATI'S OWN COFFEE ROASTERS
Did you know that many of the incredible Cincinnati coffee shops in the area roast their own beans? Pick up a bag of your favorite flavor to make morning coffee at home that much sweeter.  Coffee Emporium's Fiona-themed coffee is a fan favorite, as is the Nicaragua La Concepcion blend at Pneuma Coffee, the Highlander Grogg at Seven Hills Coffee Roasters, and Bali Blue Moon from Coffee Break Roasting Co. That's not all: Several of the Cincinnati coffee shops we're featuring in this article have their own roasts, too. Be sure to ask your barista for recommendations when you pop in for a latte at any Queen City cafe.
BECOME A LOCAVORE AT IRIS BOOKCAFE AND GALLERY
What is a 'locavore', you may ask? It's someone who prioritizes enjoying items or food grown locally—and that's exactly what Iris BookCafe and Gallery does best. They serve delicious Cincinnati specialties, create seasonal menus centered around local ingredients, and serve coffee supplied by Cincinnati coffee roasters. As their site says, "While food is local, our vintage book collection is global." Just steps away from the food available at Iris BookCafe is a thriving bookshop that carries an incredible array of vintage books. Browse here to find books on anything from architecture to Americana (and even Cincinnati's largest collection of Polish books)
SOAK UP CINCINNATI ART AND CULTURE AT SITWELL'S ACT II
Nestled neatly on historic Ludlow Street in Clifton is a tiny, eclectic neighborhood coffee bar that (by day) is a go-to place for students to study—and at night boasts a "Bohemian atmosphere," according to its site, replete with poetry readings and live music. Sitwell's Act II is one of the cozier Cincinnati coffee shops on our list, with a small footprint and a gigantic coffee menu. If you're looking for a place to study with your peers in the morning and enjoy a one-of-a-kind cultural experience come nightfall, Sitwell's is the place to be. Its menu features generously-sized lattes, London Fogs, and hot ciders along with pastries galore. If you're looking for something a little more substantive, Sitwell's Act II also features brunch all day and a lunch menu. We can't wait to try the cafe's gyros and po'boys, all available with meat and vegan options.
TRY TOASTIES AND TINNED FISH AT MOM'N'EM COFFEE
Mom'n'em is a Cincinnati coffee shop located in a house on the corner of Bates and Colerain in Camp Washington. It's the brainchild of two siblings, Austin and Tony Ferrari, who wanted to show their gratitude for their mom, Theresa Ferrari. Today, the neighborhood cafe serves tea, coffee, breakfast and pastries in the morning. At night, it's a place for the community to gather over curated wine and cocktails. Want to check out Mom'n'em? Tinned fish and toasties (a type of grilled cheese sandwich) are the specialties here, and their menu of sweets is full of irresistible options as well. Mom'n'em also offers coffee club and wine club subscription services, available year-round.
SNACK ON A SAMMIE AT PROUD HOUND CAFE
"We believe that you should be seen for the loyal, dignified creature you are," says Proud Hound's site. That sense of dignity for all is found in everything they do, from the way they treat their customers to the way they pay their baristas. Proud Hound, a cafe in Silverton, Cincinnati, prides itself on making sure that everyone from their coffee growers to their employees is being paid fair, livable wages. Proud Hound customers support that mission with every croissant and cup of joe they enjoy. But the menu doesn't stop at pastries and coffee. Proud Hound has an eclectic menu brimming with local Cincy delights, from sandwiches (or "sammies") such as a Goetta patty melt called the "Cincinnati Love Letter" and the "Nashy 'Nati Chicken," a chicken sandwich with hot honey butter.
ENJOY A CHOCOLATE CROISSANT AT COFFEE EMPORIUM
Whether you visit Coffee Emporium's downtown location or its quaint Hyde Park one, you'll have the chance to enjoy a selection of local Cincinnati chocolates and made-on-the-spot coffee drinks. Coffee Emporium's tagline, "Really Good Coffee," emphasizes the simplicity and quality at the center of everything they do. Their pastry case is filled with freshly-made treats, from rice crispy squares to gluten-free peanut-butter cookies and more—and they offer savory wraps and protein bowls for midday meals. But where Coffee Emporium truly shines is its coffee. Coffee Emporium is a Cincinnati coffee roaster that offers a wide range of year-round, seasonal, and Cincy-themed brews, such as its ever-popular Fiona's Blend (named for a baby hippo at the Cincinnati Zoo!). Stop by either location or a pop-up at a Cincinnati festival, grab a drink and a bag of beans, and don't forget to pick up some Cincinnati chocolate or a mug designed by a local artist on the way out!
SIP ON A HOLY MOLY AT DEEPER ROOTS COFFEE
Deeper Roots Coffee, a comfortable Cincinnati coffee shop, is a proud Cincinnati coffee roaster with locations in Oakley and near Findlay Market. Their warm, welcoming store is the result of careful design work by the owners, who decided to start with a blank slate of a store and added in furniture and features that worked well for their Cincinnati customers. The result? The cafe feels more like your own family's kitchen, just with better coffee. And a constant flow of the best-smelling pastries. People gather here for the homey feel, and for the chance to buy incredible coffee straight from the source. Come here to study or relax while sipping on a cup of exquisite drip coffee, or one of their signature drinks. Try the Honey Bear, a cinnamon-and-honey latte, the Holy Moly, a spicy mocha, or the Maple Leaf, a cocktail with orange zest or maple syrup.
GRAB A BITE FOR BREAKFAST AT ROEBLING POINT BOOKS & COFFEE
If you're looking for a hot cup of coffee as you stroll through the riverfront area in Covington, KY, Roebling Point Books & Coffee can't be beat. The wooden shelves lining the book's interior are filled with gorgeous, incredibly varied books. making you feel like you simply must stop and explore your literary options before you go for a latte. The cafe has reasonably-priced and delicious coffee drinks, as well as a range of croissants, quiches, and donuts.
LEARN EVERYTHING YOU EVER WANTED TO KNOW ABOUT COFFEE AT LOOKOUT JOE
Lookout Joe, a Cincinnati coffee roaster located in Mt. Lookout, is a small roastery that proves bigger isn't always better. Step inside their cozy store and you'll have your pick of several different types of freshly-brewed coffee, and the opportunity to "enjoy, experience, and learn about" coffee from the people who make it! Lookout Joe is dedicated to providing people with exactly what they want and need out of their coffee experience, so they sell beans roasted and unroasted, whole bean and ground, and, of course, already-brewed. Whether you have exacting caffeine needs or just need a high-quality cup of coffee, stat, Lookout Joe is the place to be. Lookout Joe is located on Linwood Avenue in Cincinnati, Ohio.
ENJOY HOMEMADE CHICKEN SALAD AT WHITE OAK COFFEE HOUSE
A thorough quest for the best Cincinnati coffee, a whimsical dream to create a cozy community nook in White Oak, and a little bit of luck resulted in the White Oak Coffee House—a beautiful gathering place for those interested in sweet drinks and tasty treats. White Oak Coffee House partners with local Cincinnati coffee roasters to brew and mix up delicious coffee drinks. If you're looking for fruit smoothies, cold juices, sodas, or teas, you're in the right place! Their rotating menu always features their homemade chicken salad, along with a variety of croissants, savory frittatas, and a good selection of nut-free and gluten-free options. If you're looking for comfort, great coffee, and conversation, White Oak Coffee House is ready for you!