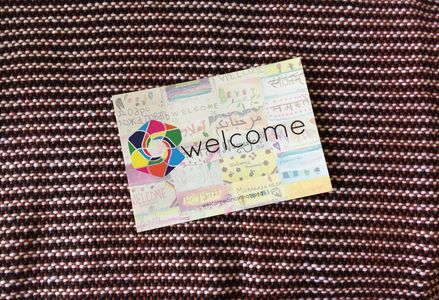 One of Cincinnati's oldest neighborhoods is getting new life by welcoming refugees.
The Welcome Project is brightening Camp Washington and giving refugees in Greater Cincinnati a homebase to develop language and business skills, as well as community relationships. The project, which opened in May, grew from a partnership between Wave Pool Gallery and Heartfelt Tidbits, a nonprofit organization that helps refugees settle into their new homes.
"Diversity is what America is all about," said Joseph Gorman, director of the Camp Washington Community Board. "That lends to the vitality of our community. It just adds another layer of productivity and goodness."
Cincinnati is home to more than 30,000 refugees. Catholic Charities have directly brought 22,000 refugees to the region over the last four decades. They come from all over the world, including Iraq, Syria, Guatemala, Bhutan, Mexico, Nepal and the Congo.
Nearly a decade ago, Sheryl Rajbhandari started Heartfelt Tidbits to help refugees beginning the resettlement journey. The organization is entirely volunteer-run and meets the refugee families where they are, in their new homes and communities. But last year, Heartfelt Tidbits partnered with Wave Pool Gallery to bring refugee women together weekly to make art.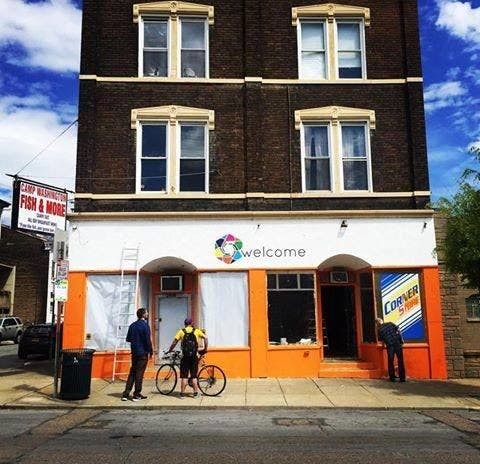 The building across the corner from Wave Pool — two abandoned storefronts and eight apartments — went up for sale just as the refugee women were asking for a way to sell the artwork and crafts they had been making. Wave Pool owner Calcagno Cullen decided to buy the building, and The Welcome Project was born.
The first phase of The Welcome Project was a storefront. A boutique where the refugee women from the original craft sessions could sell their work opened this spring.
And as apartments come open, they will be filled with refugee families. A deaf woman from the Congo is the first refugee to move into The Welcome Project apartments.
Having The Welcome Project space has allowed Heartfelt Tidbits to offer refugees a chance to build a business, Rajbhandari said. For example, Warda Mahmoud has a tailoring business, Wardrobe Touchups, that accepts items for tailoring from 10 a.m. to noon every Monday and Tuesday at The Welcome Project.
Thanks to funding from the U.S. Bank/Haile Foundation, another art project is coming to The Welcome Project. Welcome Editions will create limited edition art objects, designed by national recognized artists and fabricated by Cincinnati-based refugee and immigrant women at the Camp Washington building. The first editions will be designed by artists Chris Johanson and Johanna Jackson and should be ready for the 2017 holiday season.
"The neighbors, the postman, and the Metro drivers always tell us how happy they are to see the brightness and positive energy that is happening at Welcome," Rajbhandari said. "It's truly a remarkable place."
Written by Hillary Copsey.