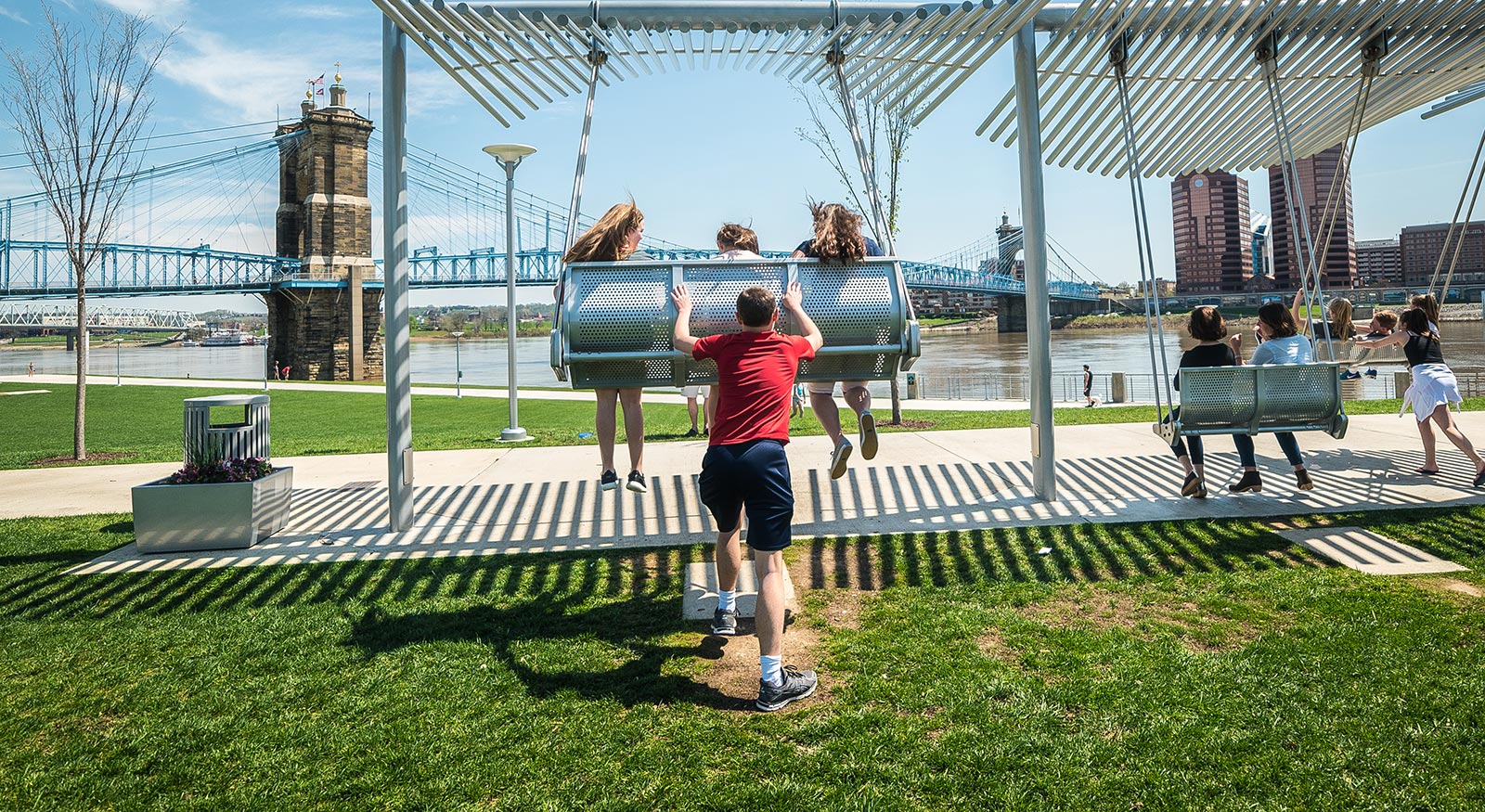 THE BEST PLACES TO RAISE A FAMILY IN OHIO
…Queen City edition! Between the incredible parks and gardens, the many choices for educational opportunities, and the safe and beautiful neighborhoods with tons of young families, Cincinnati is one of the best places to raise a family in Ohio. Let's take a tour of the go-to-neighborhoods for young families seeking a new place to thrive.
BEST PLACES TO RAISE A FAMILY IN CINCINNATI, OHIO
MADEIRA
Madeira, a small town within Hamilton County, has been consistently ranked one of the best places to live in Cincinnati. Its public school system has high graduation rates and a record of helping its graduates matriculate in nationally-recognized universities. Its homes are lovely and historic, and its shops quaint and conveniently located. Madeira is one of the most walkable areas in Cincinnati, and has a strong community-based, small-village feel despite being just 20 minutes away from downtown Cincinnati. Schools in the Madeira area include the Madeira Elementary School, the Madeira Middle School, and the Madeira High School.
SIXTEEN MILE STAND
Sixteen Mile Stand is a small suburb of Cincinnati about 20 miles northeast of the city. It's a neighborhood perfect for young professionals and families interested in living just a little further away from the hustle and bustle of downtown, yet within easy reach of everything the Queen City has to offer. The home values in Sixteen Mile Stand are a little higher than Cincinnati average, and median rent hovers around $1,200/month. According to satisfied residents, crime rates are low and both ethnic and economic diversity is high. Sixteen Mile Stand is close to several highly-ranked schools, including Sycamore High School, Sycamore Junior High, Symmes Elementary School, Edwin H. Greene Intermediate Middle School, and Loveland High School.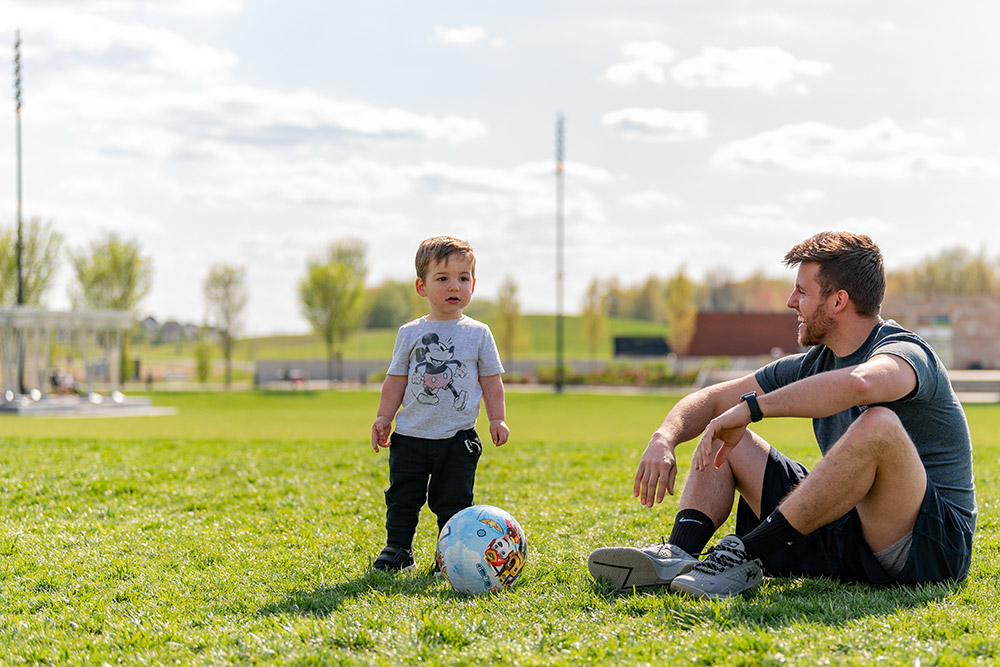 INDIAN HILL
Driving through Indian Hill in Cincinnati, Ohio is a sight for sore eyes: the beautiful lawns and incredible architecture is a reason to move to Indian Hill in itself! Nestled near Madeira (another great place to raise a family in Cincinnati!), the Village of Indian Hill has a small population and quiet community centers, as well as densely-wooded areas and many beautiful parks. Homes here tend to be very expensive, even with Cincinnati's low cost of living. However, if you do decide to settle down in Indian Hill, the perks are clear. Indian Hill has very low crime rates, and the schools are highly ranked. Schools serving the Indian Hill community include Indian Hill High School, Sycamore High School, Montgomery High School, and Edwin H. Greene Intermediate Middle School.
MONTGOMERY
Friendly and full of folksy charm: That's how people who live in Montgomery describe their hometown, and, if you visit here, you'll find it hard to disagree. Between the easily-accessible stores and utilities, central public parks, and low cost of living, Montgomery is a convenient place to put down roots with a young family. If you plan to rent, know that rent is a little higher than the Cincinnati average at about $1,200/month. Montgomery students can attend any of several great area schools, including Sycamore High School, Maple Dale High School, Montgomery Elementary School, and Edwin H. Greene Intermediate Middle School.
CINCINNATI'S CENTRAL BUSINESS DISTRICT
Interested in raising your family in the bustling heart of a safe, interesting, and beautiful downtown area? The Central Business District offers you all of the amenities of an urban neighborhood within feet of your family's front door. Most of the available accommodations are restored brick apartments or newly-renovated high-rise condos. People who move to the Central Business District enjoy the accessible entertainment. Imagine having the ability to walk to ball games and great restaurants with your family, without needing to stop for gas or figure out parking. The majority of Central Business District residents rent their homes. Fortunately, rent in the Central Business District is surprisingly affordable. Finally, the Central Business District has many nearby schools and school districts, including Walnut Hills High School, Clark Montessori High School and the School for Creative & Performing Arts High School.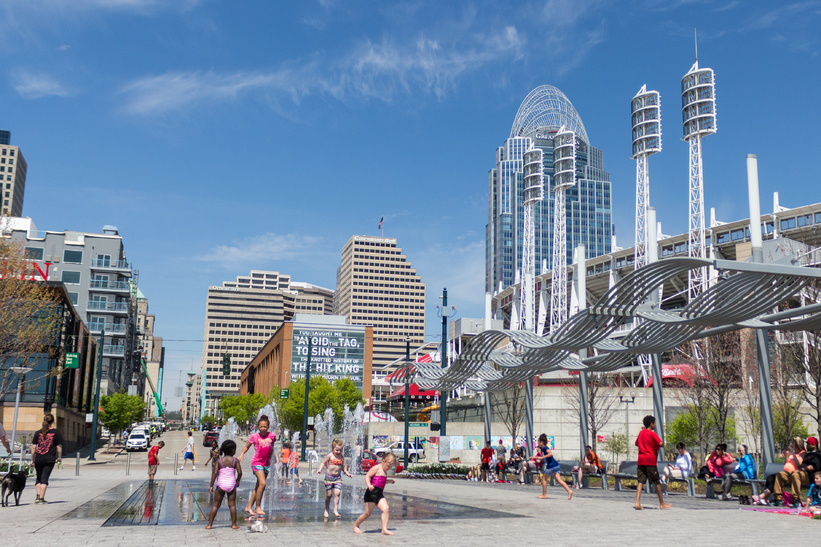 HYDE PARK
Fifteen minutes north of Downtown Cincinnati is the quiet suburb of Hyde Park, a neighborhood ranked by niche.com as the best neighborhood in the city. Young families and young professionals alike flock to this neighborhood for its charmingly historic homes, safe parks and sidewalks, and highly-rated academic offerings. It's also immensely walkable: No matter where in Hyde Park you live, it's probably only a few minutes from your front door to a cafe, grocery store, pharmacy, or park. The median rent in Hyde Park is about $950/month, and nearby schools include Fairview Clifton German Language School, School for Creative & Performing Arts High School, Hyde Park School, and Kilgour Elementary School.
PLEASANT RIDGE
Pleasant Ridge is ranked as one of the best places in Cincinnati, Ohio to buy a house. If you're looking to put down roots as a family and see investing in real estate as a part of that process, it's worth taking a look at Pleasant Ridge. Nearly 60% of residents own their homes, and both mortgage and rent prices tend to be lower than Cincinnati's already affordable averages. An additional pro to buying a home and raising a family in Pleasant Ridge? Homes in Pleasant Ridge sit on larger-than-average lot sizes, especially when you consider the small-town suburban environment in Pleasant Ridge. In the neighborhood's walkable business district, your family will be able to frequent quaint record stores, chic coffee spots, independent boutiques, a comic book store, and more. Nearby schools include Walnut Hills High School and Hyde Park School.
MOUNT ADAMS
If your family enjoys the museums, lakes, and trails of Eden Park, they may love living in Mount Adams, an urban suburb bordering Eden Park and granting your family access to the best backyard Cincinnati has to offer! Mount Adams is a quick drive from downtown Cincinnati and filled with young professionals and young families. It's a safe neighborhood within the Queen City, with instances of violent crime far below Cincinnati's average; and the homes available, while slightly more expensive than Cincinnati's norm, are gorgeous historic homes with beautiful details and decades of charm. The median rent in Mount Adams is around $1,300/month. The nearby school offerings are Sands Montessori Elementary School, Walnut Hills High School, and Clark Montessori High School.
MOUNT LOOKOUT
This up-and-coming Cincinnati neighborhood is located just south of Hyde Park and, and about a ten minute drive from the Central Business District. With consistently high rankings for family-friendliness, high property values, and high quality of life, Mount Lookout is a safe, beautiful neighborhood to consider. Perhaps one of its selling points is its architectural diversity. Drive through the well-kept streets of Mount Lookout, and you'll see homes in Colonial, Italianate, Farmhouse, and Federalist styles. Local amenities include the gorgeous Ault Park, Zip's Cafe, and Mt. Lookout Tavern. When you move here, you can set aside a weekend to take your family to the Cincinnati Observatory, where you can look through the oldest telescope in America! Schools near the Mount Lookout area include Walnut Hills High School, Kilgour Elementary School, and Sands Montessori Elementary School.
HONORABLE MENTION: CONSIDER CINCINNATI'S HIDDEN GEMS
We've discussed some of the most beautiful, traditional, and convenient places to live in Cincinnati – but if you're interested in being creative and saving some cash, consider looking at some of Cincinnati's up-and-coming locations. 
For example, locales such as Fairmount, Avondale, Clifton, and West Price Hill may not appear on many "best places to raise a family in Cincinnati" articles, but their extremely low cost for housing and location just next to iconic Cincinnati attractions such as the Central Business District, the Ohio River Trail, and Eden Park make them great places for raising children.