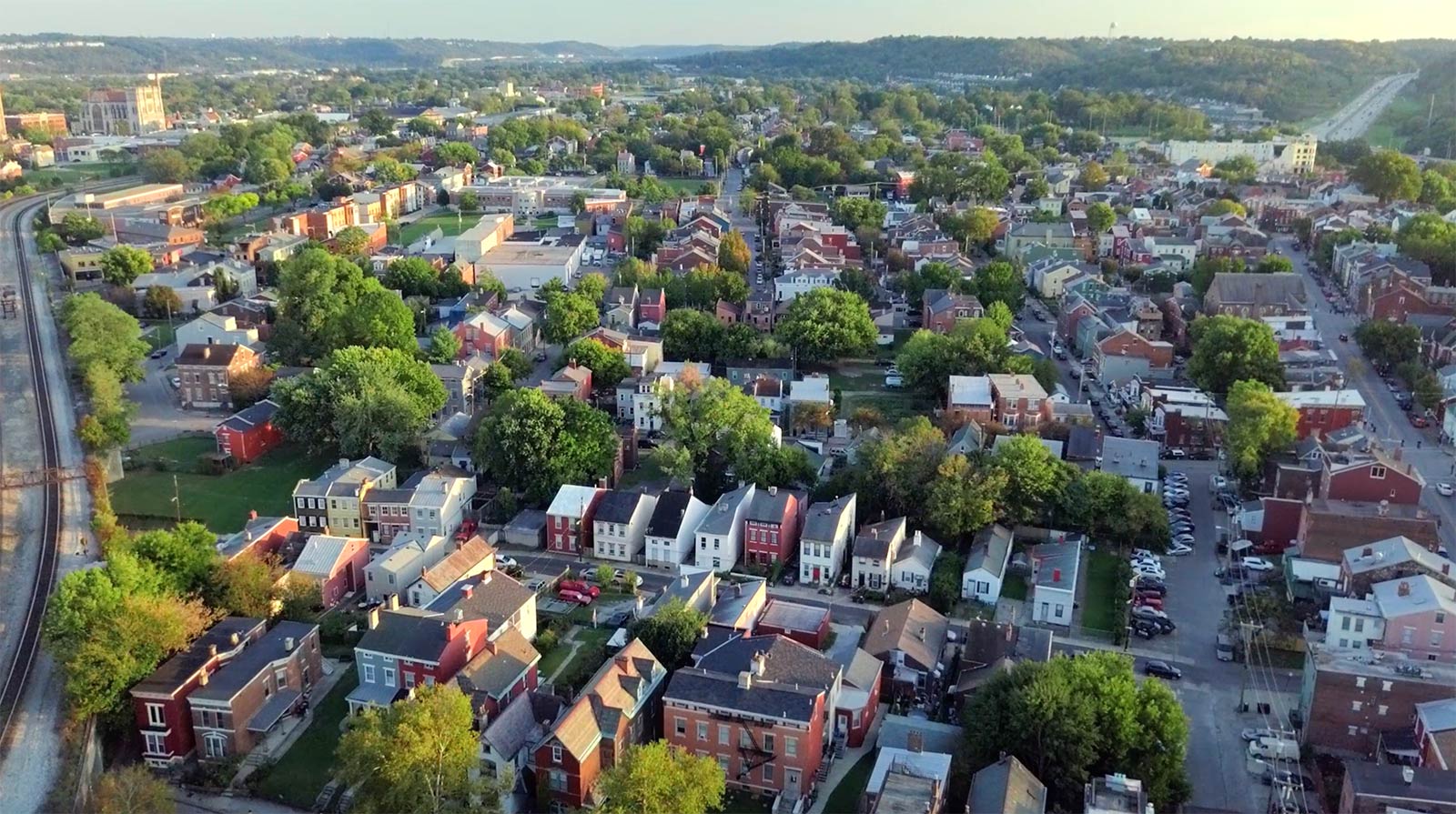 THE MIDWEST IS ECONOMICALLY GROWING
In a 2020 study by SmartAsset analyzing the best cities for young professionals to live in, 7 of the 10 cities ranked were Midwest, including Cincinnati.  The Midwest is thriving and growing more every year. Cincinnati in particular ranks 5th lowest for median rent, at just $745 a month. Compare that to the national average rent of $1,468. Which would you rather pay? Read the study here.
CENTRALITY
One reason we're the best Midwest city to live in? Our central location. It's not too far North or too far South. Cincinnati's centrality makes travel easy. You're just a 2-3 hour flight from nearly every part of the country, an 8-hour drive from half the country, and a 10-minute walk from downtown Cincinnati to Kentucky. If you live in Cincinnati, a short drive south puts you in bluegrass land; a short drive north at the Great Lakes.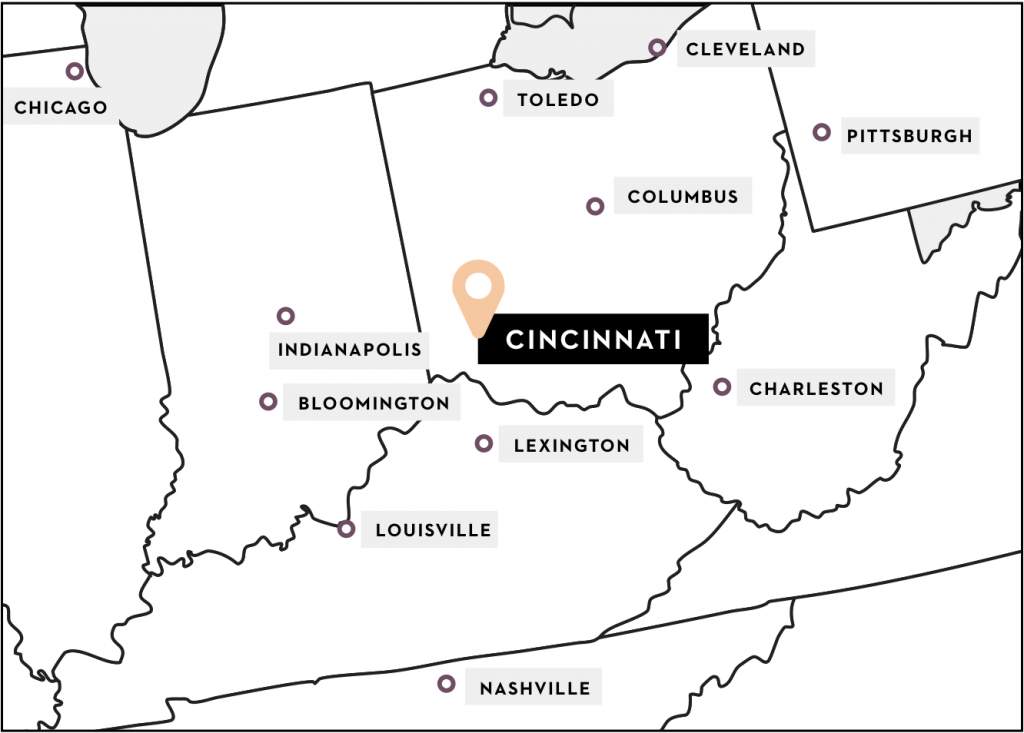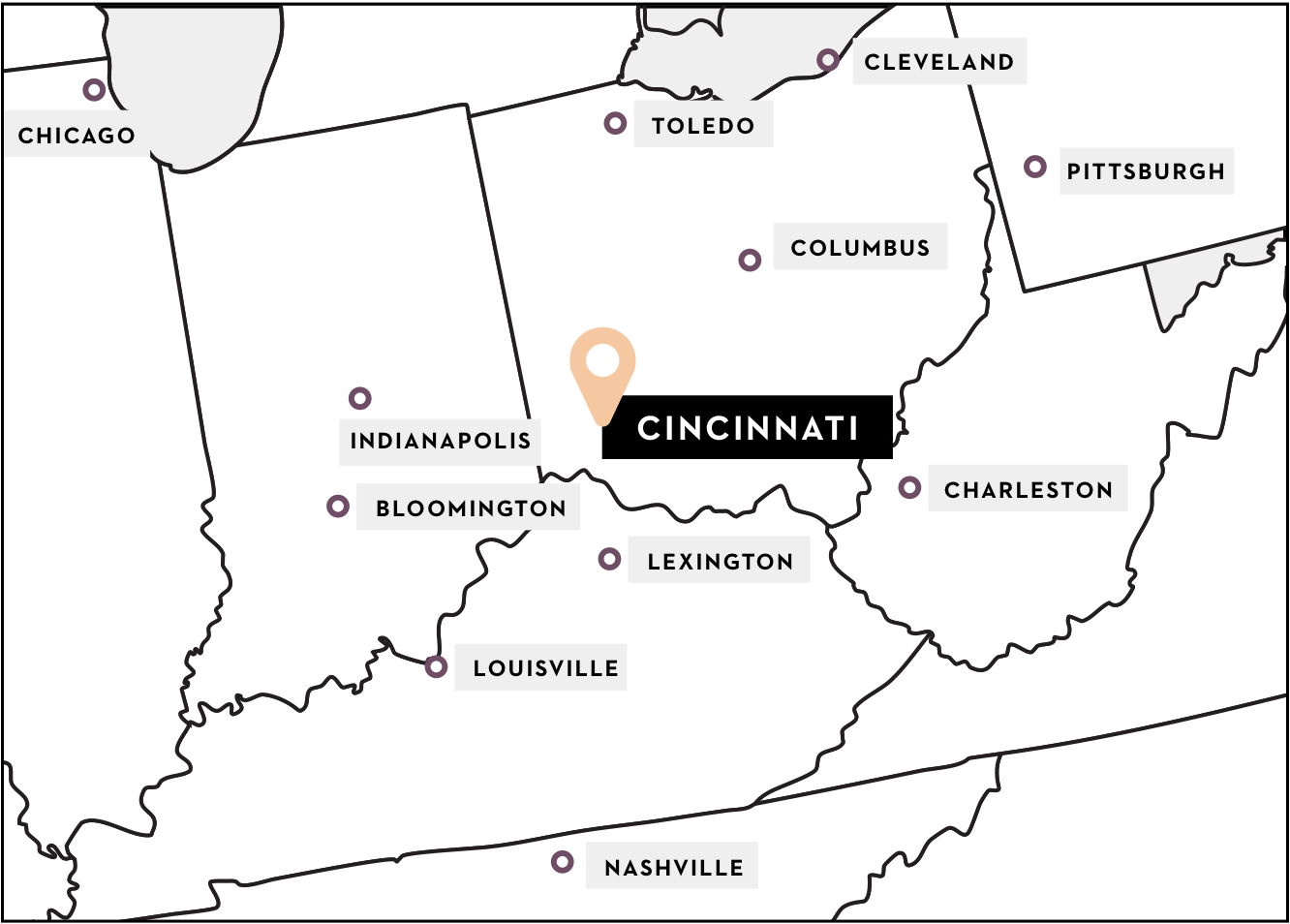 AFFORDABILITY
Possibly the biggest advantage of living in the Midwest is that you don't have to worry about breaking your bank account. Without a doubt, Cincinnati stands out from other cities because of how incredibly affordable it is to live here. In Cincinnati, you can buy a lot of house for a little, pay rent, afford private school if desired, and so much more.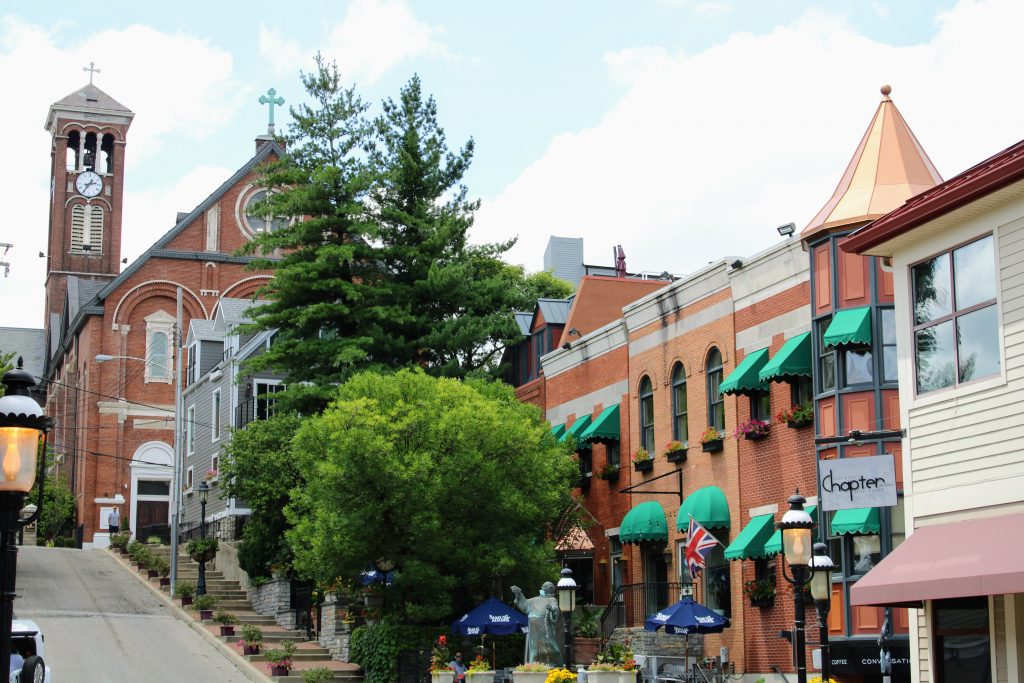 SPACE TO MOVE AROUND
In Cincinnati, you don't have the frustration of long commutes, constant congestion on the roads, or tight living spaces. Cincinnati has the perfect balance of lots of people and space to move around. Life here is bustling but not packed, exciting but not chaotic.

WEATHER
Cincinnati's location in a verdant river valley provides an abundance of clean water, clean air, and beautiful parks. The temperature hardly ever goes above 90 degrees or below 20 degrees. A bonus to living in the Midwest? You get to experience all four seasons. Enjoy the natural beauty of the seasons from swimming in the summer to skiing in the winter.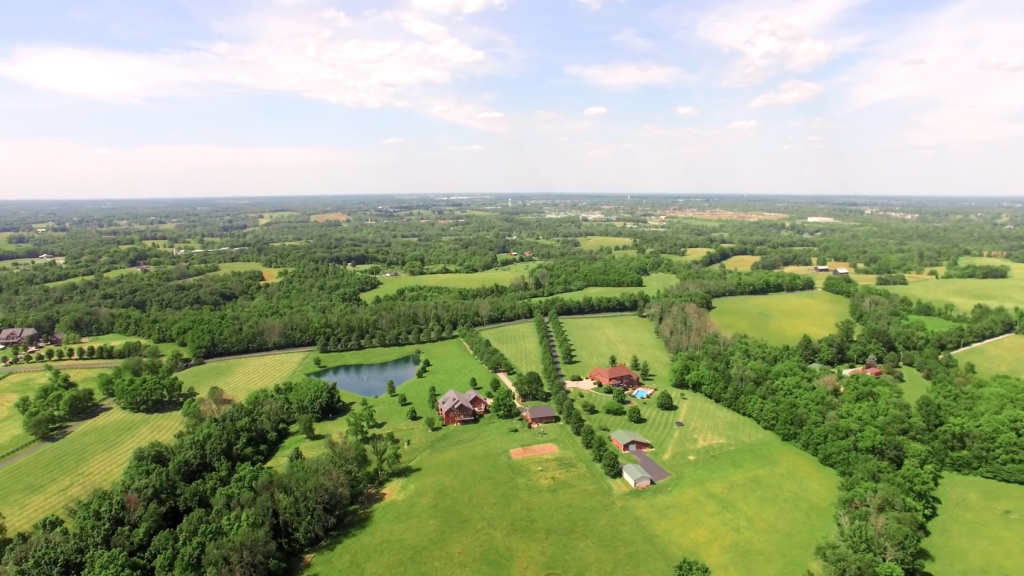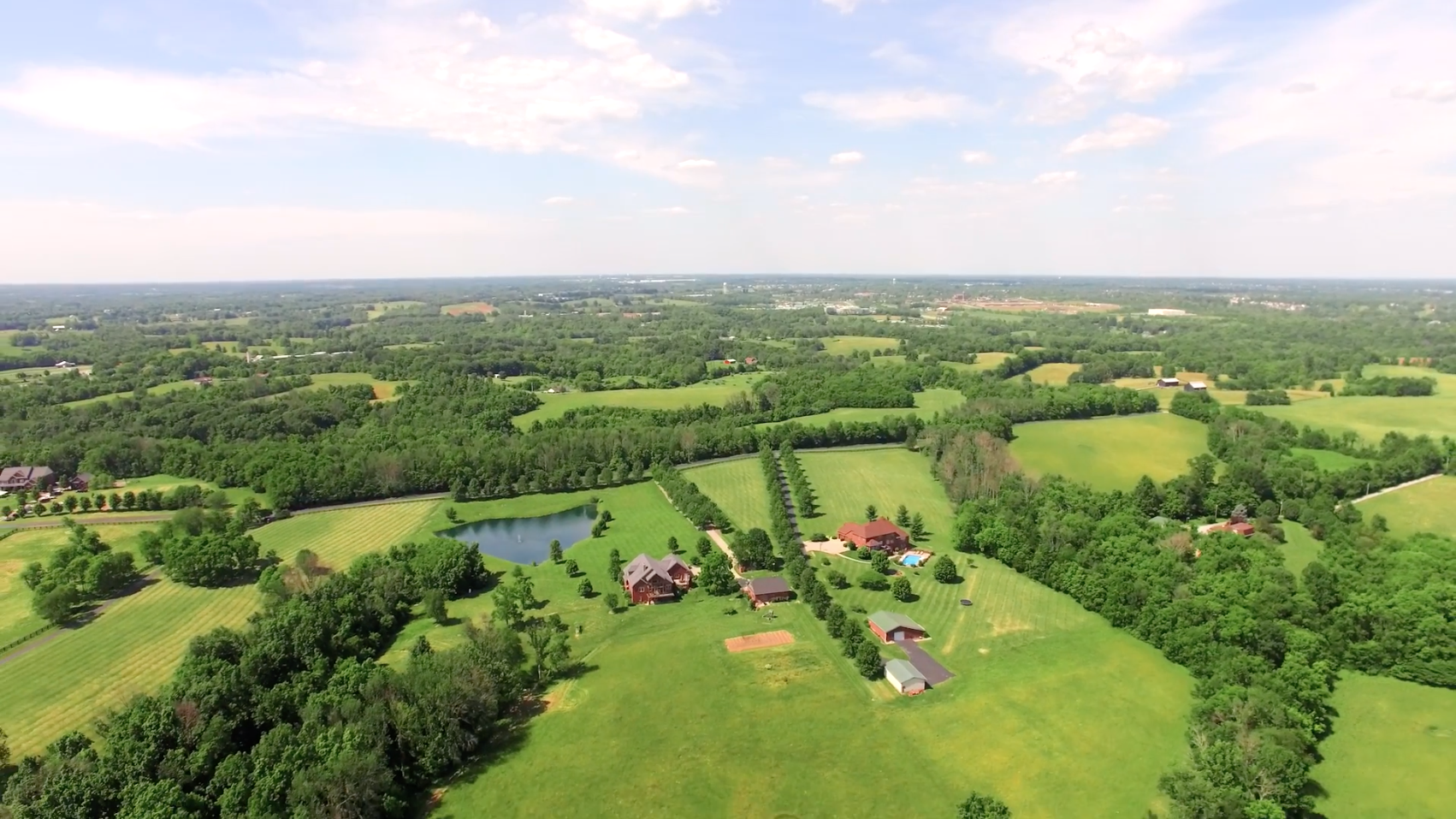 THE PEOPLE
Midwesterners' reputation for being friendly is absolutely true. People here are warm, cheerful, and down-to-earth. They're the kind of folks you want as neighbors.