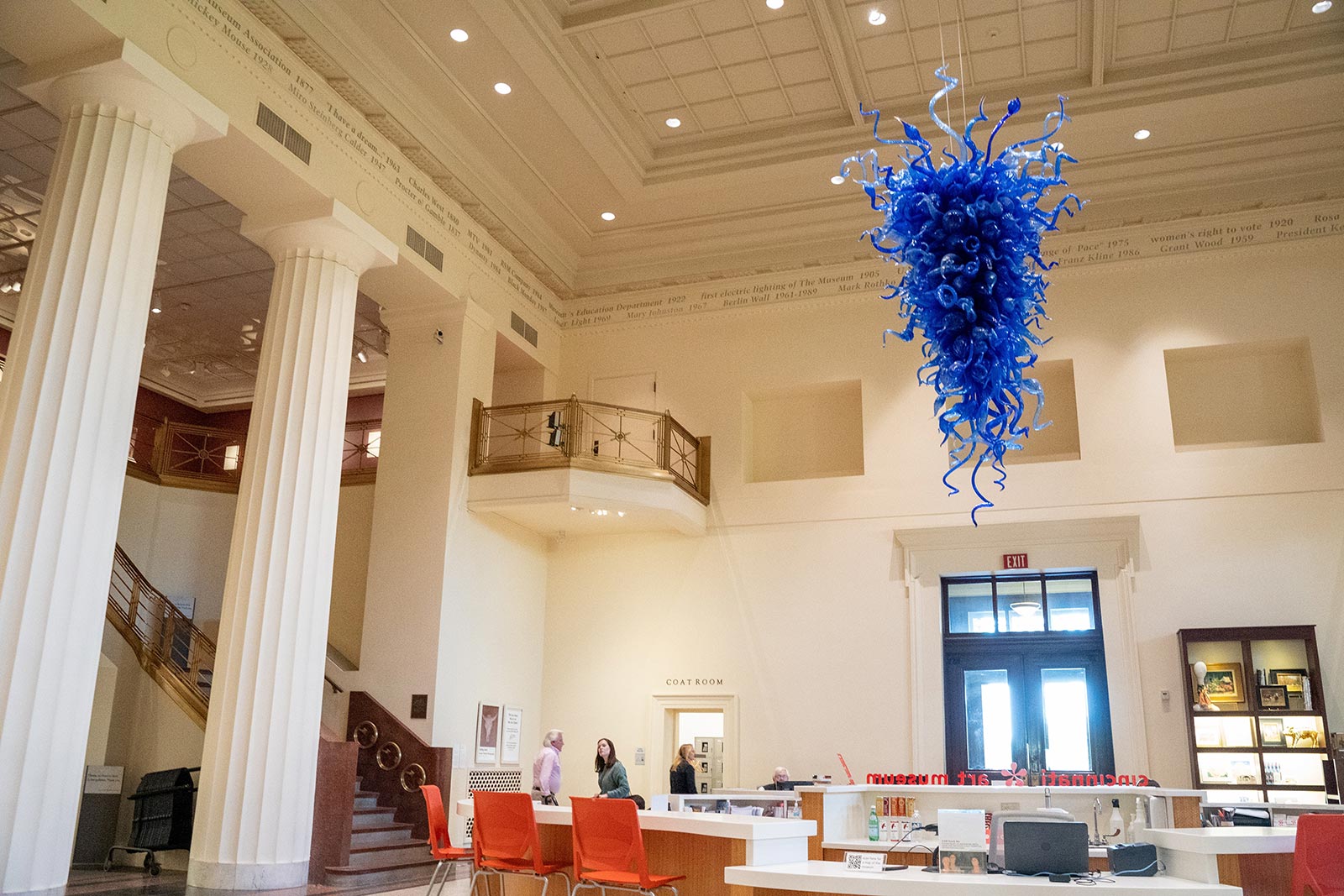 WHERE TO FIND ART IN CINCINNATI
Whether you're looking for a Rothko or a Rembrandt, interested in a museum stroll or a mural scavenger hunt, Cincinnati's indoor and outdoor art is here for you! It's quite easy to stumble upon art in Cincinnati: It's everywhere. Let's take a quick tour to see where to find art in Cincinnati.
MUST-SEE ART IN CINCINNATI
CINCINNATI ART MUSEUM
We couldn't start this list anywhere other than the Cincinnati Art Museum, a rich curation of nearly 70,000 pieces of art from around the world (and through 6,000 years!). Whether you and your loved ones are looking for a public tour or you're just interested in strolling through the galleries solo, the Cincinnati Art Museum has what you need. By turns whimsical and calming, busy and still, the Cincinnati Art Museum offers educational activities for young art lovers and long art-laden hallways with benches for silent contemplation. It's one of the oldest art museums in the country, built when art museums were an innovation. The Cincinnati Art Museum has a permanent collection of Cincinnati art, as well as galleries full of paintings and sculptures by world-renowned artists. For those interested, the Cincinnati Art Museum hosts evening events with live music, cocktails, and more. The Cincinnati Art Museum is free for all (including free parking).
TAFT MUSEUM OF ART
Next time you're driving through Downtown Cincinnati, look for a 200-year-old wooden mansion. If you see one, there's a good chance you're looking at the Taft Museum of Art. This building, the oldest domestic home located in downtown Cincinnati, has been the residence of many Cincinnatians over the past two centuries, including one Charles Phelps Taft, President William Taft's brother. The Taft family had an expansive art collection. In 1927, the family bequeathed the entire collection, including the home itself, to Cincinnati. The beautiful grounds are excellent for exploration, and the inside contains an accessible, intimate collection of historic art, furniture, porcelain, and watches. Admission to the Taft Museum of Art is $12.00 per adult, with discounts for seniors, members, and for purchasing tickets online. If you have a Cincinnati Public Library Card, you may be able to get two tickets for free.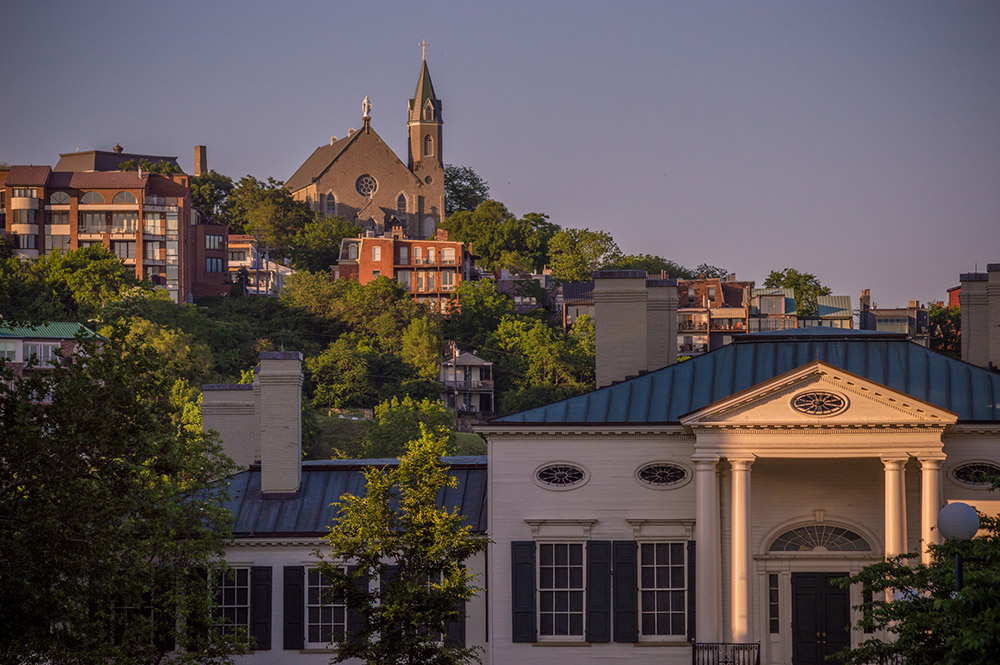 AMERICAN SIGN MUSEUM
Interested in soaking up nostalgia? Take a walk through a gallery of retro signs and neon lights at Cincinnati's American Sign Museum. The museum's goal was simple: Preserve the business signs, statues, and other iconic works of art that were part of Cincinnati's city area in years gone by. At the American Sign Museum, you can stroll down a recreation of a "Main Street USA," with faux shop windows, gorgeous lettering samples, and vintage marketing materials. What's more,  The American Sign Museum is home to Neonworks of Cincinnati, a neon workshop. In the shop, museum visitors can watch as the craftsmen bend glass tubes into recognizable shapes, ready for use by area sign-making companies. This museum packs a punch; it's got a relatively small footprint, but meticulous care has gone into every inch of the space. Whether you're interested in seeing historic, hand-carved wooden signs, mid-century painted ads, or bright neon works of art, The American Sign Museum is home to it all.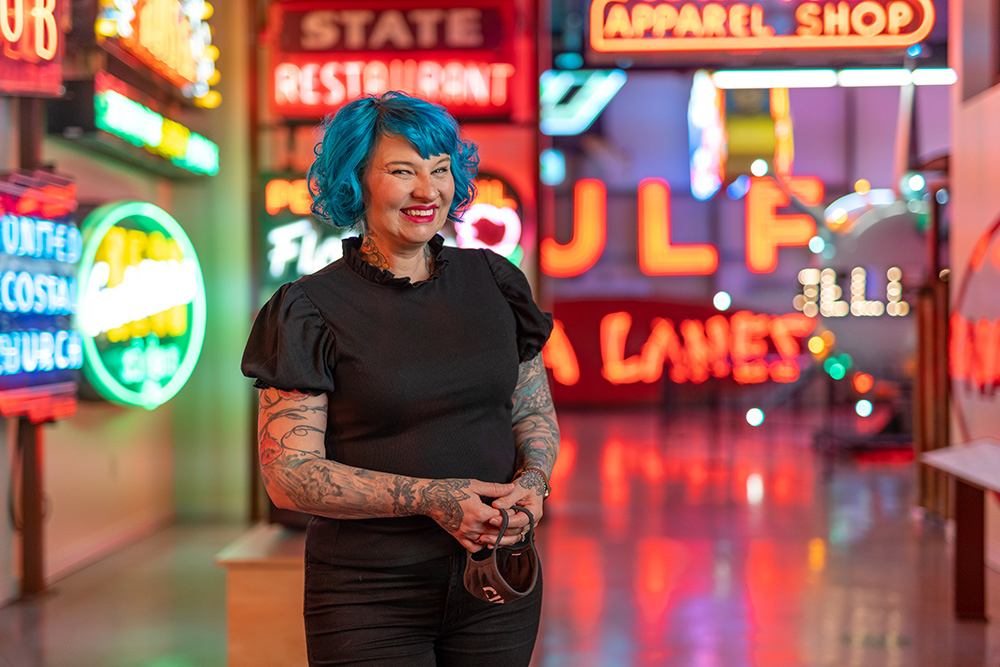 PYRAMID HILL
If you're looking for art in Cincinnati that lets you take in fresh air and fine art at the same time, the open-air sculpture museum at Pyramid Hill is it. For nearly 30 years, Pyramid Hill has housed over 80 huge sculptures, each nestled in a hillside or tucked around a riverbend. The Hill features some sets of sculptures loosely grouped into eras (such as an ancient sculpture museum featuring Egyptian, Roman, Greek, and Syrian art), but mostly invites you to roam free and see which sculptures speak to you. If walking miles to enjoy modern and ancient art outside doesn't sound like your cup of tea, no fear: Pyramid Hill has Art Carts for you to rent—particularly helpful if you have littles in tow.
CINCINNATI'S CONTEMPORARY ARTS CENTER
Seeking "art of the last five minutes"? The Contemporary Arts Center in Downtown Cincinnati gives visitors a way to see the most of-the-moment art in a building that's art in itself. (The downtown building's architect, Zaha Hadid, outdid herself when designing the Center; it routinely receives international recognition.) It's both a contemporary art gallery and a center for progressive thought in the Cincinnati community. The CAC displays sculptures, paintings, photography, performance art, and architecture for all to enjoy. As admission is free on a daily basis, this art really is accessible for everyone. The exhibits change on a regular basis, and the CAC offers school programs, family programs, and special events and performances for all to enjoy. Closed Sunday through Tuesday.
THE 21C MUSEUM HOTEL
Whether you're interested in staying a night or two in a gorgeous downtown hotel or you're just looking for a place to while away a few hours, the 21c Museum Hotel is an excellent choice. It's far from being solely a boutique hotel, although it does that job impeccably well. It's also a contemporary art gallery, an award-winning restaurant, and a cultural center for all of Cincinnati to enjoy. It's located across the street from the Aronoff Center for the Arts, and it seeks to support the area's ongoing arts and culture revival. Throughout the hotel and gallery at 21c, you'll find thought-provoking, unique contemporary art pieces with a particular highlight on 21st century art. The gallery features pieces from both local Cincinnati artists and up-and-coming international names. If you're interested in strolling through the museum half of 21c Museum Hotel, admission is free.
CINCINNATI'S ICONIC MURALS WITH ARTWORKS 
If you've ever driven through Cincinnati, you may have already realized that the city itself is a contemporary art museum. Almost every neighborhood in Cincinnati has its fair share of professional murals, and that's primarily due to ArtWorks. ArtWorks is a Greater Cincinnati group that facilitates the creation of community-based public art. The nonproffit partners with artists of all ages to build Cincinnati's reputation as a global art destination. ArtWorks also has a team of professional artists who act as mentors for younger creatives to help ready them for a career in the arts. They've completed over 14,000 projects, and over 230 outdoor murals. They make finding art in Cincinnati easy. You can take a tour with their team to learn more about the creative process and inspiration behind Cincinnati's most iconic murals, or pick up a map to walk or drive past each on your own. Either way, you'll have a heightened appreciation for the Queen City's ever-evolving aesthetic.
THE WESTON ART GALLERY 
Two levels, 3,500 square feet of space, and a mission to promote the art of local artists: The Weston Art Gallery, in partnership with the Cincinnati Arts Association, is a go-to locale for enjoying the work of professional and emerging artists from around the Ohio Valley. The Weston places a special emphasis on assisting new artists one-on-one, helping them showcase their work in a professional setting. The Weston also prioritizes diversity, allowing visitors to tour through a wide variety of exhibits across a range of artistic media. For people wishing to experience culture, the Weston is an unparalleled visual art space; for creatives hoping to get their work out there, the Weston is both an excellent venue for their art and a resource for helping artists meet the challenges of their profession. The Weston Art Gallery is located in the Aronoff Center for the Arts. Admission is free.
MILLER GALLERY
Although much of the art in Cincinnati's is located in downtown, there's plenty to enjoy just a short drive away. For example, the Miller Gallery—Cincinnati's oldest designated art gallery—is located in Hyde Park Square, 20 minutes north of the Ohio River. It's a blink-and-you'll-miss-it location, but it's 2,000 square feet is dedicated to showcasing some of the best visual art from global artists. The Miller Gallery is dedicated to supporting the presentation and preservation of arts in the Midwest. It hosts exhibitions and demonstrations of live art. Perhaps best known for exhibits dedicated to contemporary realism and abstract art, the Miller Gallery has a long-standing reputation of being a Cincinnati hub for high-quality art.