Cincinnati Welcomes the World
Soccer City U.S.A. 2026 World Cup Host City Candidate
Soccer City USA
Through participation in the 2026 FIFA World Cup, Cincinnatians and the entire Midwest, become members of an ever-growing universal community and through soccer embrace the opportunity to celebrate their sport as a global citizen.
Learn More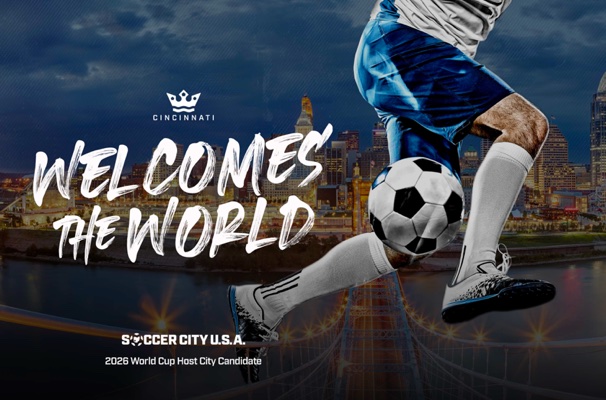 Help Us Welcome the World

to the Queen City

To say that Cincinnati loves soccer is an understatement. We don't just love it, we were built for it. From our state-of-the-art stadiums to the incredible energy of our fans, Cincinnati is a soccer city. What better way to show the world our passion for the sport than bringing the FIFA World Cup right to our home. But first we need to make a convincing argument, and with your help we can.
View Media Kit